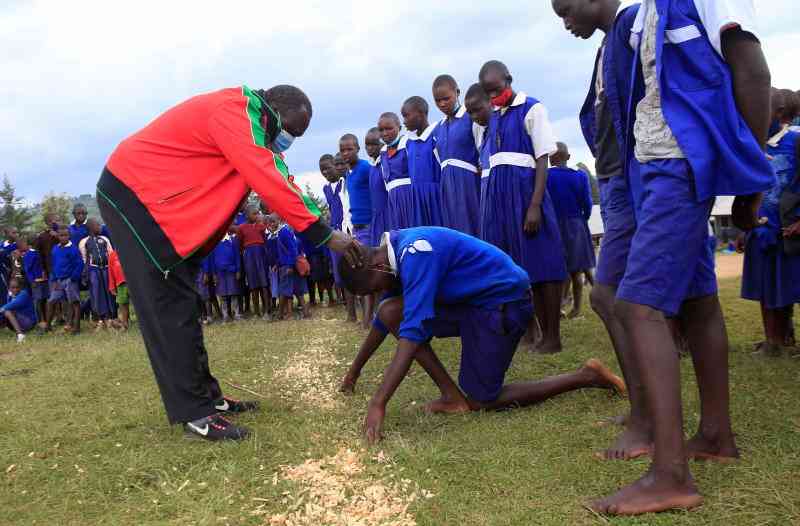 They are celebrated when they fly the country's flag in global competitions, and when they win, the country's athletics stars get heroic receptions at the Airports and at times in State House – where they are rewarded after hearty tête-à-têtes with top government officials.
When they cross the finish lines, they salute the coaches to train them in their camps.
But a group of crucial individuals – the teachers who identified and nurtured their talents at little known schools, have not been getting their slice of the glory, rarely getting mentioned despite labouring to train at young ages before releasing them to training camps where full time coaches call the shots.
Back in the day when their athletics talents were spotted in Primary and secondary, names of teachers who honed talents using inadequate training facilities and resources pop up.
A number of the teachers went ahead to become reputable tacticians in training camps, while many others remained as games masters in their schools, only taking their teams to inter-school competitions.
Legendary coach Brother Colm O'Connell came to St Patrick's High School in the 1970s as a teacher becoming a celebrated tactician.
He nurtured athletes such as Matthew Birir, Michael Boit (Olympic Bronze medalist), Wilson Kipketer, (four-time World Champion), Japheth Kimutai (World Junior record holder), Wilson Boit Kipketer (former World record holder in 3000m steeplechase, World Champion, Olympic medalist and many others, pop up.
Steeplechase coach and teacher Boniface Tiren sparked debate last year when a photo of him using desks as barriers while training pupils at Chesubet Primary school in Marakwet West went viral.
His creativity revealed how inadequate sports facilities have forced school coaches to go out of their way in their tireless efforts to churn out fresh talents.
"There is a need to invest in training the girls and boys at a young age, equipping them with the right skills that are necessary to progress into the next crop of gold medallists in athletics," Tiren says.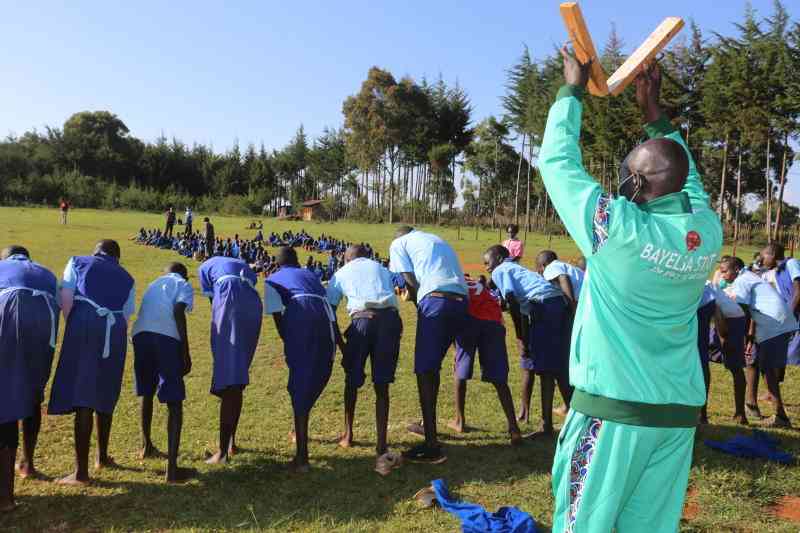 Julius Maiyo, also a primary school teacher in Keiyo South, strikes a balance between his role as headteacher and athletics coach at Kipchiloi Primary school in Keiyo South, Elgeyo Marakwet County.
Maiyo is credited with identifying among others talents; Frankfurt, Beijing and former Eldoret City marathon winner Valary Aiyabei, former world cross country champion and two-time Berlin marathon winner Florence Kiplagat and world U-20 10,000m champion Rhonex Kipruto as well as his brother Bravin Kogei.
Rhonex Kipruto who is currently training under famous coach Colm O'Connell, after training under Maiyo in Kombatich primary school.
"He turned my brother and I into focused athletes when we were young at Kombatich. I would not have been an athlete were it not because of his tireless efforts," Rhonex, a 2019 world 10000m bronze medallist says.
According to Maiyo, young athletes in primary and secondary schools come from poor families and school coaches often use their money to nurture their talents.
"I would have wished to have a residential training camp but that is an expensive venture. It needs some huge amounts of resources, which I do not currently have.
"I ask them to compete for small prizes such as sweets at the school level, and that is how I identify their talents and gauge their performance," he explains.
He has been coaching pupils since 1993 when he was a teacher at Kapkitony Primary School.
Before he was transferred in 2002, the talents he had identified were already doing well in distance running.
His protégé, William Kiplagat, ran his 2:06:50 personal best in Amsterdam in 1999 but was not as decorated as his niece Florence Kiplagat. William later won the 2002 edition of the Rotterdam marathon in 2:07:42.
"While still in Kapkitony, I identified Francis Kiprop, who went on to compete in several marathons. He started with 10,000m before transitioning to the marathon," he said.
David Barmasai Tumo, the 2020 Lagos Marathon winner and US-based Linda Jepchirchir Cheruiyot, who is currently coached by former 800m Olympic champion Paul Ereng, are among decorated stars whose talents were identified by Maiyo.
"Most athletes graduated to marathon, perhaps because of the good money in that discipline. I have tried my best to restrict some of them to remain in the track longer before transitioning to marathon because a longer experience on the track means higher speed," advised the coach.
At Kosirai High School in Nandi, coach and teacher Eliud Kirarei who is among teachers whose efforts propelled Emmanuel Wanyonyi to a World Under-20 win in 2021 says consistency has helped him produce young talents every year.
"We have also ensured that athletes such as Emmanuel (Wanyonyi) are consistent. He displayed his potential during the World Under-20 national trials (last year) and we are happy because it is a motivation to me as a school coach and to other young talents," Kirarei says.
Through Kirarei and other coaches, the school produced world beaters such as former 3000m steeplechase Olympic champion Conseslus Kipruto and Commonwealth 3000m steeplechase silver medallist Abraham Kibiwot among others.
Kosirai principal Paul Kosgei said he joined the school in 2018 and found an entrenched culture of athletics, courtesy of the school coaches.
Edinah Jebitok, who stormed to an unassailable win at the 78th Cross Internacional Juan Muguerza – a World Athletics Cross Country Tour Gold meeting in the Spanish town of Elgoibar on Sunday January 9, 2022 is a form three student at Cheptonon secondary school thanks to school coach Ezra Mosbei.
Mosbei, a games master, shaped Chebitok's talent. Chebitok often takes a break out of her studies to take part in international competitions.
Chebitok placed third at the Kip Keino Classic staged at the Moi International Sports Centre, Kasarani, Nairobi in May.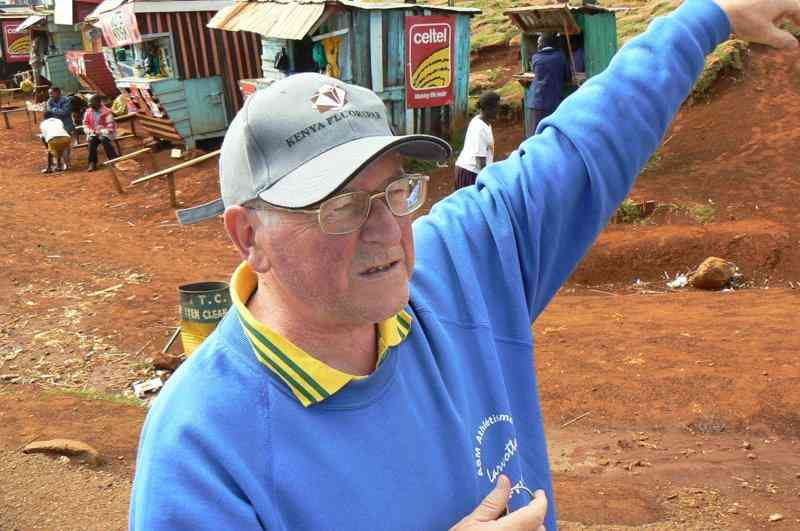 The late Samson Kimobwa, a former 10000m athlete has a big share of protégés comprising two time 5000m world champion Ismael Kirui, Boaz Cheboiywo, three-time world champion Moses Kiptanui, former world junior champion Raymond Yator, former 800m star Vincent Malakwen and 3000m steeplechase world record Stephen Cherono (Saif Saaeed Shaheen of Qatar) among others, when he was a teacher at marakwet Boys High School.
In West Pokot, Chewoyet High School mathematics and physics teacher Edward Moti is hailed for nurturing stars such as Africa under 18 5,000m silver medalist Jacob Krop, who won Memorial van Damme, Brussels Diamond League in September 2022, 3,000m steeplechase junior runner Noel Rotich, Michael Rotich, who is in New Mexico and Felix Korir among others.
"It is usually tough for school coaches to mobilise finances and facilities needed to train athletes especially during school holidays because the athletes have to remain in school for training and this means extra costs," says coach Moti.
In the 1990s and 2000s, Sing'ore High School teachers comprising Dr Byron Kipchumba guided top athletes such as Vivian Cheruiyot, 800m Olympic silver medalist and world champion Janeth Jepkosgei, Cross Country and marathon ace Lydia Cheromei and 10,000m world champion and Sally Barsosio, just to name a few.
Kimuron Secondary school games teacher Titus Kimutai who has guided 8000m Olympic champion Emmanuel Korir, also notes that teachers struggle with inadequate training facilities in their quest to produce the country's athletics stars.
"Despite lacking facilities to train, we have managed to produce the best. Some of our athletes, for example those who specialize in steeplechase, encounter water jumps and barriers during their first competition. The good thing is that they are fast learners," he says.
Other coaches such as Chris Ruto of Kimwogo secondary school have produced world class talents.
Related Topics