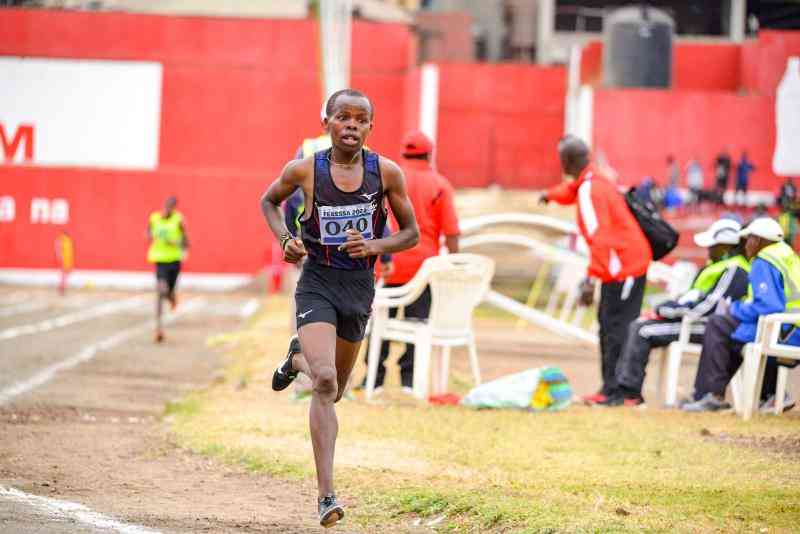 Kenya continued to dominate athletics after they scooped the overall title during the East Africa Secondary School games that come to an end today at Sheikh Abeid stadium in Arusha, Tanzania.
Kenya also successfully retained both boys and girls titles during the event that attracted athletes from Uganda, Rwanda and hosts Tanzania.
For the overall title, Kenya bagged 366 points with 37 medals that included 18 gold, 10 silver and nine bronze to their credit.
Ugandan athletes, who have been a major threat to Kenyan runners, settled for the second slot with 341 points from 35 medals that had 11 gold, 14 silver and 10 bronze.
Tanzania were third with 240 points after scooping 18 medals, which included one gold, six silver and 11 bronze.
Rwandan athletes had little to offer after they only bagged 57 points that came from only one bronze. In boys' category, Kenya won with 188 points that had 10 gold, three and five silver and bronze respectively for a total of 19 medals.
Uganda came in second with 18 medals that included four gold, eight silver and six bronze for a total of 172 points.
Tanzania accumulated 121 points from 10 medals that included one gold, four silver and five bronze. Rwanda trailed with 24 points without a single medal.
In girls' events, Kenya was once again unbeatable after they posted 178 points to retain the title after bagging 18 medals that had seven gold, seven silver and four bronze.
Uganda claimed the second position with 169 points with 17 medals of seven gold, six silver and four bronze.
Tanzania had 119 points with a total of nine medals, which included one gold, two silver and six bronze. Rwanda were bottom placed with one bronze for a total of 33 points.
Kenya went ahead to dominate the relays.
In boys' 4x100m relays, Kenya won with a time of 42.3 seconds beating Uganda to the second position who clocked 43.5 seconds. Tanzania and Rwanda clocked 44.4 and 52.1 seconds respectively.
Kenya won boys' 4x400m relay after returning 3:18.1 as Uganda settled for the second spot with a time of 3.21.4. Tanzania and Rwanda timed 3:30.2 and 3:48.2 respectively.
In girls' 4x100m relays, Tanzania emerged victorious after timing 49.8 as Uganda and Kenya finished in 50.1 and 50.2 respectively. Rwanda clocked 60.0 for the fourth position.
Uganda won girls' 4x400m relays in 3:56.9 as Kenya came second after registering a time of 3:59.8.
On individual performances, Kenya had the lion's share in both track and field events to maintain their dominance.
Related Topics