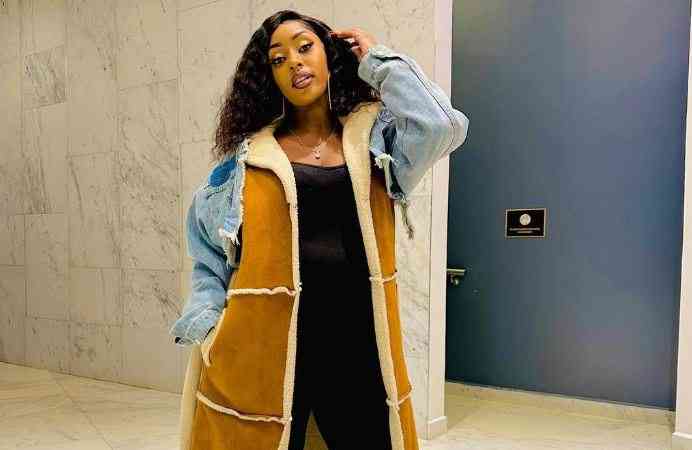 Socialite Amber Ray has shared that despite her alleged break-up with her fiancé Kennedy Rapudo, she is still enjoying his money. In an Instagram post, the mother of one took a swipe at her critics who claimed that she will go broke since her relationship with Rapudo had come to an end.
"Wale wa oh "umeachwa sasa utateseka" niliwacha baba sio pesa zake, baby girl treatment lazima iendelee…. mimba will always remain ya Tajiri," she wrote.
View this post on Instagram
Barely a week ago, Amber fueled breakup rumors after she shared on Instagram that she was done with love.
"A new day to start as a single mother of two. Done with love," she posted on her Insta stories.
Just days after her post, it emerged that she was on her way to rekindling her friendship with businessman Jimal Roho Safi. The two were spotted together at the Jimal Foundation Cup, a football tournament organized by Jimal's foundation in Huruma.
Through social media, Amber expressed her gratitude to Jimal for allowing her to be part of the tournament.
"So happy to be part of this beautiful experience, today brought so many beautiful childhood memories … Thank you Jimal Rohosafi for inviting me, next I'm doing Amber Ray foundation lazima I support my Galdem pia," she said.
Whether the two have indeed gone separate ways, time will tell. However, Rapudo assured his fans that he will still take full responsibility for the unborn baby he is expecting with Amber.
"The baby is mine and I'll take care of it with or without a breakup. I've never shied away from parental duties," he said.
Related Topics