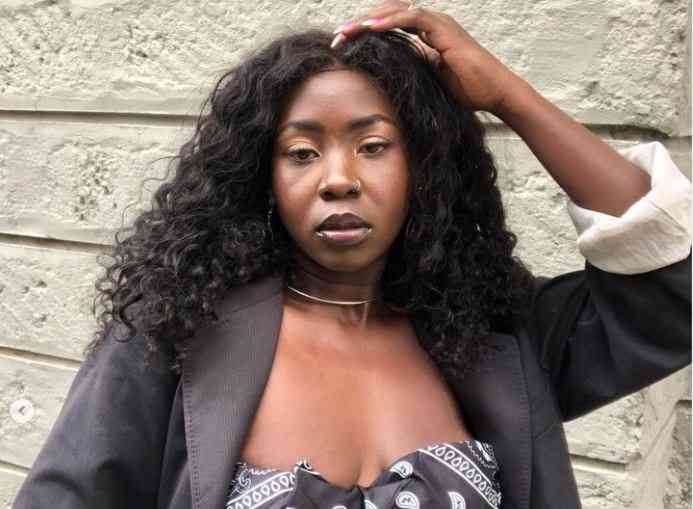 YouTuber Chebet Ronoh has recently caused a stir on social media with a series of rants and name-calling aimed at several celebrities. However, she has since issued an apology through her Twitter account to those she has offended.
In her apology, Ronoh expressed regret for her behavior and acknowledged that she had received a call that had told her the truth. She also stated that she would take a hiatus to heal and recover from the recent events.
"Apologies to anyone I've offended I have received a call that has told me the truth let me go on a hiatus and heal again I apologize for my behavior," wrote Ronoh.
One of the celebrities who had been targeted by Ronoh was Elsa Majimbo. In a previous interview with Shaffie Weru in 2020, Majimbo had addressed reports of being compared to Ronoh, stating that even though she had started in the industry before Ronoh, Ronoh had become famous before her.
"I started before Ronoh but she blew before me. And people get that so confused and they act like me being in this space there is no space for her or her being in this space there is no space for me," said Elsa in the interview.
Kate Actress, another one of Ronoh's targets, took to social media to celebrate Ronoh for being an incredible and consistent content creator. She also expressed her love for "aunty debs" and her desire to be like her.
"Ronoh we love aunty debs, we want to be aunty debs, the rich aunty, you are such an incredible, consistent content creator. I celebrate you Ronoh. Keep shining," wrote Kate.
Shorn Arwo, who had also been targeted by Ronoh, responded to the claims by stating that there were some conversations she could not involve herself in after having a baby. She also wished Ronoh a quick recovery.
"After having a baby, there are conversations I honestly can't involve myself in... honestly. Love and light. I hope you recover from what you are going through sweetie," Shorn responded.
Although Nikita Kering and Kamene Goro were also targeted by Ronoh, they have not yet responded to her allegations. However, many fans have praised Ronoh for owning up to her mistakes and taking responsibility for her behavior. They have also encouraged her to take a break and reflect on her actions.
Related Topics