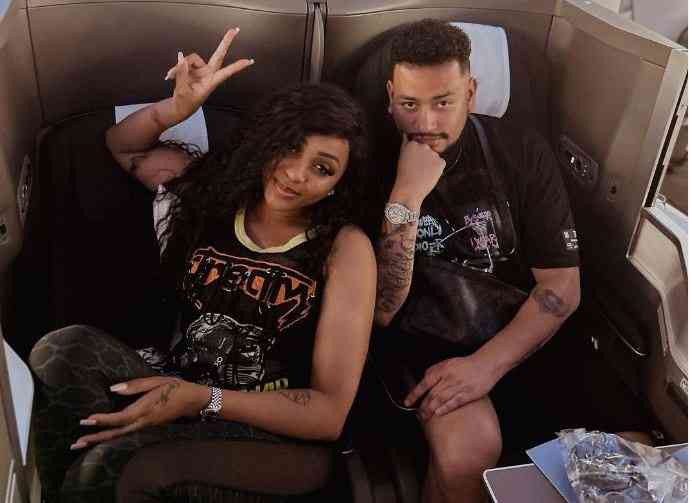 South African rapper and actress Nadia Nakai has poured out her heart in an emotional tribute to her late boyfriend, rapper AKA, who was recently buried in Johannesburg.
A day after his burial, Nadia took to social media to express her sadness and disbelief at AKA's brutal murder, which occurred while he was leaving a restaurant in Durban, South Africa.
Nadia, who is best known for her role in the Young, Famous & African series, shared photos and videos of their time together, lamenting that her future with AKA had been cut short.
"There is no pain bigger than the pain of losing you. I thought I was going to spend the rest of my life with you, I realise you're the one who spent the rest of your life with me. I don't know why things happen the way they do, but I'm questioning God right now," wrote Nadia.
In her tribute, Nadia described how much AKA had loved and protected her, prayed for her and inspired her. She expressed her deep love for him and how much she would miss the special moments they shared together.
Nadia was inconsolable, as she wondered how she could go on with her life without AKA, saying, "I can't come to terms with the fact that I'll never hear you say you love me, I'll never hear your laugh. We had plans."
View this post on Instagram
AKA, whose real name was Kiernan Forbes, was a celebrated musician, both locally and internationally. He started his career as part of the rap group Entity and later launched his solo career, winning several awards in South Africa. Sadly, he was shot dead, along with his longtime friend, Tebello "Tibz" Motsoane. According to the South African police, the assassination was carried out by a paid hitman.
Related Topics