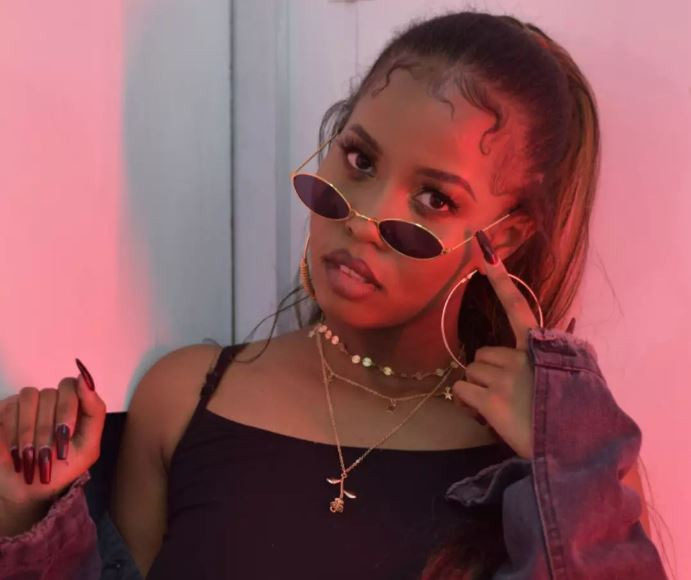 What did this win mean to you?
It was unexpected. The nomination itself was similarly unexpected also because I submitted in like everyone else and did not expect to get it, especially in the two major categories, which were competitive. Winning has proven I am on the right path and that I should stay true to myself. It came at a time when I really doubted my career and had started making plans for the new year to explore something aside from music. But the win was a really big affirmation that I should stick with this and never give up.
People regarded you as a first timer, did that deter you at any point?
Actually, it never did. As a matter of fact, it gave me more motivation to prove myself and introduce my audience to something new away from the mainstream and get to know me as an artist.
What memorable moments came to your mind when you landed for the event in Senegal?
I remember getting there and feeling an overwhelming sense of gratitude. I had never left the country before so being in Dakar with all the incredible artists just made me remember how much I wanted this ever since I was young. It was definitely a dream come true moment.
What memories flashed when you won?
At first I was in shock, so I couldn't think of much. My heart was racing. I was scared to even walk up the podium because I didn't think it was actually me and it felt like I had to wait to get the full confirmation. I was shaking the whole time because I couldn't believe it. Afterwards though, it started to sink in and all I could think of was how much I had struggled to make things work and make ends meet as a full time musician. Thinking about my journey so far and especially standing in front of artistes like Tiwa Savage and P Square and the rest felt incredibly blessed. I was confused on what to do next, what the next right move should be. I'm still figuring it out.
What was going through your mind while on stage?
All I could think of was expressing my gratitude but I couldn't remember anything. It felt like I was taking up too much time so I rushed through the speech. It was an overwhelming feeling.
Did you get good sleep the night you won?
Not a wink. I barely slept. The excitement and adrenaline was too much. I wanted to go for the after party with the rest of the stars but we had a very early flight to catch so I went back to the room, packed and left for the airport.
What did your Kenyan and East African team say about your win?
We were all glad we could bring something back home. The Kenyan team congratulated me and were happy on my behalf. From East Africa I was able to share in my excitement with Tanzanian artist Irene Roberts who also won in her category. We were very excited. It felt like family.
Who do you credit your journey to this far?
So many people. First of all my parents and my brother. They see my struggle everyday navigating the industry and always keep me going when I feel tired. Definitely MG Producer, he has believed in me from day one and sacrificed a lot to help create music with me and push me to do bigger and better things. I also have to credit my beginnings at Sauti Academy, I wouldn't know where to begin if I hadn't started there first, all my listeners who encourage me daily, my entire family and close friends who come for all my shows, my band members, my photographer and Makeup artist, the team at Universal Music Kenya , its a lot of people.
How was the reception from your family?
They were happy! Very excited and proud. It was a moment we all needed, especially as I mentioned because I had plans to stop making music for a while. It made all the sacrifices worth it.
What's the greatest lesson you learnt as you mingled with other winners?
Probably that success can come from the most unlikely places. Sometimes it's okay for the smaller stars to shine as bright as the big ones without taking away their worth. Other African artistes embrace where they come from and are open to give support to other acts which was beautiful to see.
Did you bet on anyone else other than you to scoop the award?
That category had massive female artistes! I would be lying if I said I knew I would win. The ladies have huge platforms and massive support so I was just happy to be seen next to them. However, I made sure to mobilise my people every single day for those 3 months. Even during Christmas and New Years, I kept bothering everyone to vote haha. So I definitely did not expect it, but I can say I worked very hard to get the votes up so I'm grateful it paid off
Are you looking to work with anyone from the East African region?
Yes right now, especially, I'm looking to have as many collaborations as possible. It feels like my eyes have been opened to a new reality, so I wouldn't want to limit myself to Kenya or East Africa. I'm open to anything and everything and I'm always available for anyone to reach out.
Related Topics