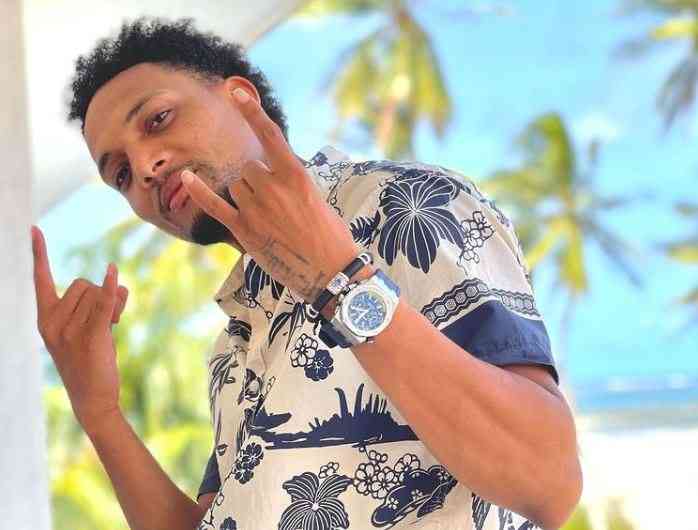 Musician KRG the Don, has shared that changing Land Rover tyres after a puncture is the worst task he has ever had. Speaking at an interview with SPM Buzz, the Mathogothanio singer shared that before fame, he used to do puncture repairing as a side hustle.
"This must be the worst job ever, kutengeneza puncture ya gari inaitwa Land Rover. Hio gari unaweza kutoa puncture kutoka asubuhi hadi saa saba. Kutoanisha tire pekee," he paused.
Narrating his experience with this job, KRG mentioned that he worked around Maasai Mara at the time, and it was one experience that he would never forget in his lifetime.
"Nilikua na fanya hii kazi na huko Maasai Mara. Nilikua nafanya hio kazi ya kutengeneza miguu huku," he stated.
There have been allegations that KRG the Don finances his flashy lifestyle through money-laundering schemes and other shady business dealings. However, earlier this year, he defended his income sources, claiming that his music's biggest consumers are based abroad.
"I normally don't sell my music locally, because people don't do streams. The biggest consumers of my music are people in the US, Europe then Kenya. Out there is where the money is," he said in part.
He further claimed that he had invested locally in various sectors such as real estate, transport, and several partnerships that bring him cash constantly.
"I am in so many businesses. I have business in almost every sector in this country. I'm in Real Estate (own properties), transport business, I sell cars (several yards), and finally, I'm in the music business. I'm also a brand ambassador of several brands. And on top of that, I'm also a mini-partner in other businesses," he added.
Claiming that he roughly spends about Sh3,500,000 a month, he insisted that all his sources of income are legit, otherwise the government would have already caught up with him.
"All this business is what makes me money. I normally don't talk about them because it's not a must and that's why people speculate a lot about me. If I was a criminal, I could not be here doing this interview, I could be behind bars," he shared.
Related Topics