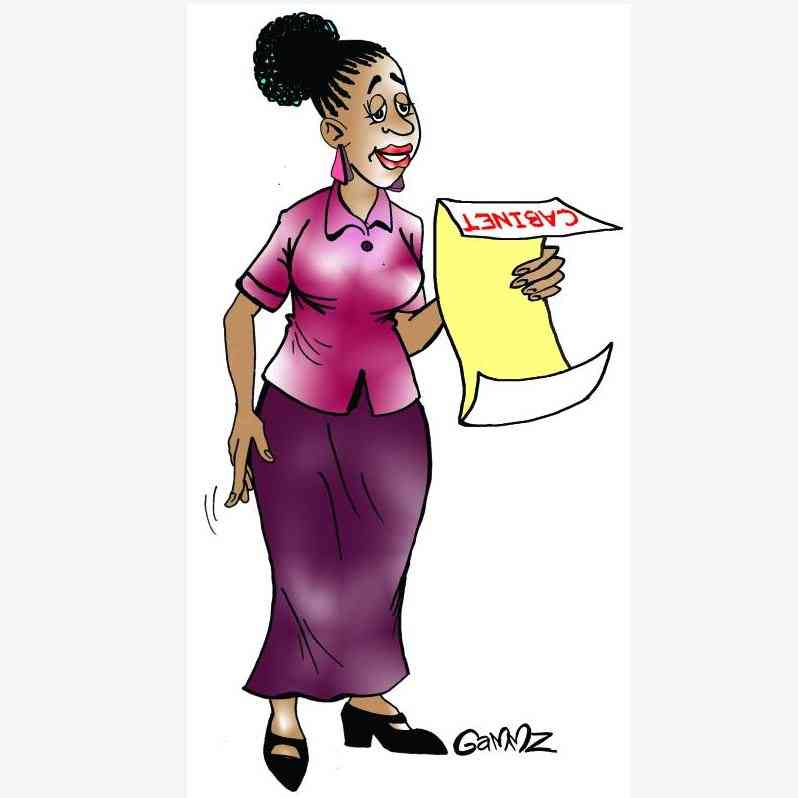 When Sue, the new leader, called for a meeting of all Harold's government employees, we appeared wearing the most embarrassed looks we could manage.
We had campaigned against Sue and had muddied her name and here we were, hoping she was going to retain us in her Cabinet.
In all honesty, her Cabinet is just a small wooden fabrication and not more than three men of good build could fit in.
Paul, who was in charge of Harold's smear campaign, but who we felt was Sue's mole, was smiling from ear to ear and we assumed he would be retained in her Cabinet. The rest of us sat stoically, myself trying to look a little sombre, wondering what our future was going to bring.
All of us who had insulted the new leader were the first to shake her hand with all the enthusiasm we could manage, and we ensured cameras caught our faces in that state.
But hours later, Sue appeared in front of her pub, which is the new house of power, alongside her deputy Clarissa and said she was announcing her new Cabinet.
We crossed our fingers but it seemed our rivals drew the sign of the cross, for our fortunes did not cross; they took the plum positions.
It was unbelievable that Sue read the names of some of those who patronise her pub just because they are her friends even when we, and they, know they cannot perform.
This is not to mean that Harold's government has been performing, but there is no need to replace something that is not working with another that adds no value.
According to our latest constitution, which Harold made as the last action as the leader, every three households in the village form a triangle called The Triangle and have a leader selected by unanimous decision by the household heads.
This is the finest depiction of devolution, but Harold wanted it so he could remain someone's leader and retain some influence. An overall Cabinet secretary was supposed to be named by Sue to be in charge of these areas.
But Sue snubbed that and named leaders for every other department but that of devolution.We were shocked that the Minister for the Church was a complete non-church goer, the closest thing to an unapologetic atheist.
The Minister for Human Beings was a human being, alright, but one who is not known for being human. The Minister for Fisheries once told me, in confidence, that he does not eat fish. Although that is mainly because he does not come across fish, there was no justification for appointing him.
I was retained as the chief adviser to the leader. The Minister for Life was awarded to one of Sue's campaigners who, in all truth, is the most lifeless human ambling around in our village, and who shows anything but the good in being alive. In a most encouraging move, Sue appointed Harold to serve as the Ambassador for Unity in the region.
Related Topics