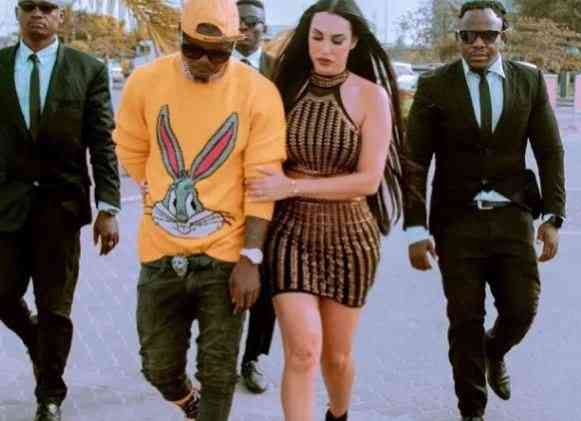 Bongo Flava star Harmonize has said that his ex-girlfriend, Tanzanian-based Italian model Sarah Michelotti wants a share of his wealth a year after breaking up.
Sharing the matter with his current lover, actress Frida Kajala, the award-winning singer claimed that Sarah had reported that they were married and was therefore demanding a share of the assets he accumulated while they were together.
"She reported me saying I had married her. She wants us to split the wealth I acquired, poor me I don't know which assets she is talking about. We separated and I started sleeping at your house. Imagine I didn't even have a place to sleep. Makes me wonder where the assets she is talking about were, honestly," he said.
Kajala responded to Harmonize's message telling him to leave her alone.
"Achana nae," she wrote.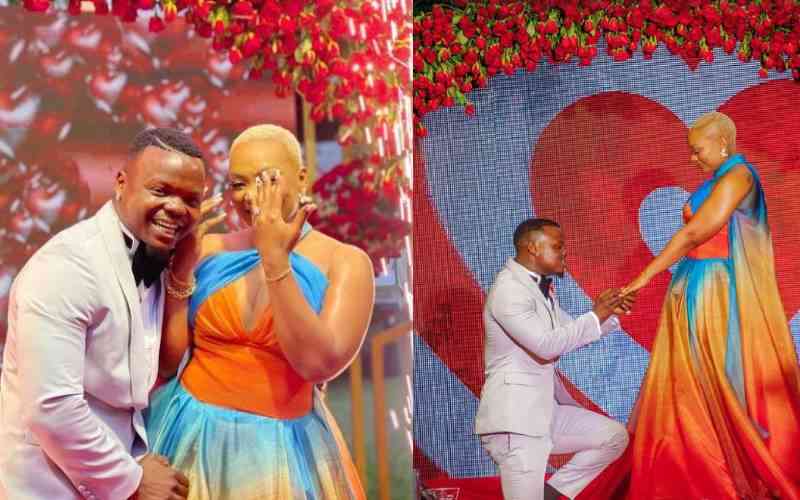 Harmonize and Sarah called their relationship quits about a year ago after the businesswoman woman accused the singer of constantly disrespecting her and putting no effort into their relationship.
"I married you because I loved you. You we're everything to me and I chose you just the way you were. I gave you all my love and I did my best for your happiness something that you didn't do for me at all. Day by day I found you were completely different and you don't have any respect for anybody…
"You didn't even know how to keep a wife like me or to be proud of one person who give you the good life and you don't know how to respect people who really do love you and the ones who are there to support you. Most of the time I found out that you are just a lie and fake it. I've been through a lot in this fake relationship x married. If I put all here everyone will be shocked because you have another face completely. You always put a mask on your face," wrote Sarah in part.
The Konde Music Worldwide CEO, too, confirmed they were no longer dating, saying that he would use his time to care for his daughter, Zureha.
"Starting single life today! Officially just me and @zuuh_Konde 2021, let me see," he wrote.
However, Harmonize did not stay single for long as many had anticipated. He introduced Kajala as his newfound love just months after his break up with Sarah.
"Welcome to the United States of Kondegang Kondebeden and Fridakamala. Loyalty, promise to be there for you," he wrote.
The Uno singer's relationship with Kajala was, however, short-lived. The couple broke up soon after making their relationship public following Kajala's daughter, Paula's accusation of him hitting on her.
Harmonize apologized to Kajala and her family over the incident and moved on to a new relationship with Australian model Brianna who he broke up with not long after.
According to Harmonize, Kajala was the woman he was meant to be with, and therefore concentrated all his efforts on getting her back. Luckily, Kajala forgave him and accepted him back into her life, got engaged, and they are now enjoying every moment of their relationship.
Related Topics