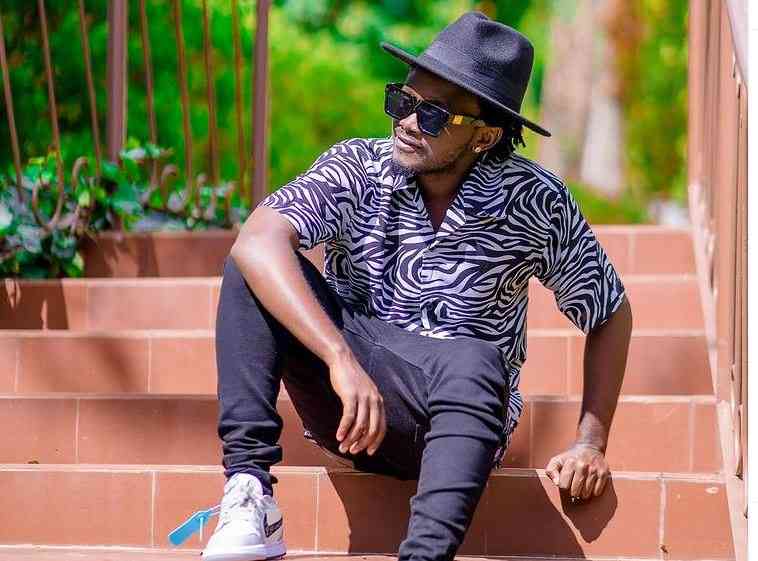 Growing up without parents is one of the biggest challenges any child can go through. This can rob them of the chance of a decent education and a bright future. With most orphans turning to a life of crime or doing odd jobs to make ends meet, these celebrities have beaten the odds to become productive members of the community.
Octopizzo
When Octopizzo came into the limelight, it was clear that he was destined for greatness. He put out hit after hit and has become a household name and one of the biggest celebrities in the country. However, Octo's upbringing wasn't a bed of roses. He grew up in Kibera and lost both his parents during his teenage years. He may have lost his parents at a young age but Octo is a great father to his two daughters and often shows them off on social media.
Lawrence Macharia alias Terence Creative
The hilarious comedian disclosed in an interview that he lost his mother, the only parent he knew when he was nine years old. He was raised by his grandmother alongside his siblings and cousins. Terence was able to secure his future after emerging as a top actor at the Kenya National Theatre.
Bahati
Bahati's hit song "Mama" was a dedication to his late mother whom he lost while in nursery school. He mainly grew up on the streets and later joined ABC Orphanage which educated him. Bahati has expressed his undying love for the orphanage's director and credits her for playing a vital role in making him the man he's become. He even adopted Morgan, one of the children from the orphanage.
Steve Jobs
The Apple founder was conceived after a relationship between an American woman and the son of a Muslim millionaire. However, her family didn't approve of the relationship and suggested that she have an abortion. She chose to have the child instead and gave him up for adoption. Well, the rest is history.
Ice T
Tracy Lauren Marrow also known as Ice T openly talks about growing up as an orphan. The "Law And Order" actor lost his mother at a young age and later lost his father aged 12. He was raised by his relatives and grew up to be a celebrated rapper, actor and author. He's also a doting father to his three children with wife, Coco Austin.
George Lopez
Despite the traumatic experience of being abandoned by both his parents, George Lopez turned out to one of the best comedians in the world and has an estimated net worth of $45 million. It's safe to say that he turned his sorrow to a very lucrative joy.
Jamie Foxx
There was nothing that was going to come between Jamie Foxx and his destiny. He was given away for adoption shortly after birth though, despite his father working as a stockbroker which is a fairly stable job. He was raised by his grandparents and is now and award-winning recording artist, comedian and actor.
Related Topics