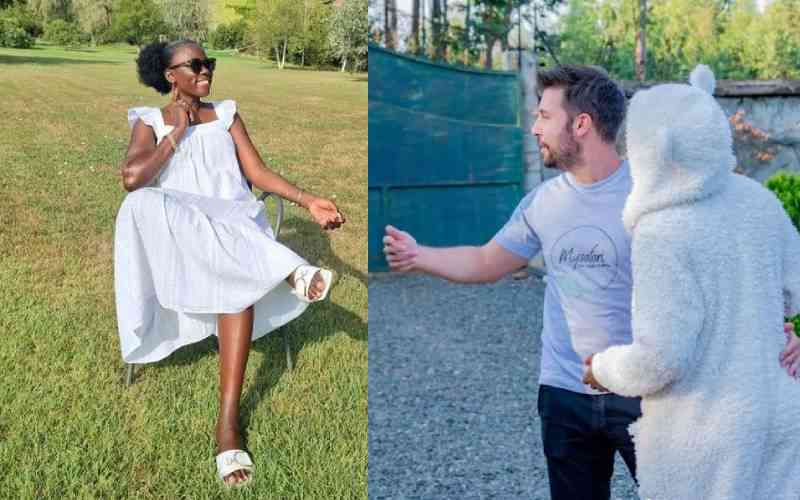 After finding her prince charming, singer Akothee seems to be considering marriage once again.
Revealing her intentions in a recent post shared on her social media, the mother of five posted a picture in the arms of her new lover, describing him as the king that was missing in her life.
Akothee said the gentleman had given her reason to want to settle down and be a loving, submissive wife.
"A wonderful morning from Rongo spa, off to Ruma park I dint know my village could become a paradise. The king was missing in action. I can now say my life is complete and ready to settle. Ready to be a wife, a submissive one. Join us in making it to till death do us ..... Good morning team," she wrote.
View this post on Instagram
A few days ago, the Akothee Safaris founder said she was no longer single. She introduced her new boyfriend to social media with a lovely video of them playing by the beach, and netizens could not keep calm.
"I am not single anymore, you can take this to the bank, Happy Sabbath."
"Okay then, It's yeeeeeeeeees. Someone tell my mum ato leave church and just head home. I went for a lunch date in Mombasa shortly," she wrote.
The singer's revelation comes weeks after numerous speculations that she was hosting her new man in her house arose.
Setting the record straight, Akothee explained that the man in question was one of her guests visiting her house, not her lover. She asked fans to be patient, promising to reveal her new man in due time.
"Hey, these are my guests visiting. I haven't posted the man dating me. No ring on the finger yet, don't be in a hurry. When time comes you will see him. Just calm down," she explained.
Since breaking up with her former manager and ex-boyfriend Nelly Oaks, this is the first relationship the businesswoman has come out to announce publicly.
The duo went their separate way sometime in April, with Akothee claiming Nelly was the one who broke off their relationship, and they have since maintained a distance from each other.
"Nimeaachwa imagine I am single again. Hii relationship usichukulie personal. Do you remember when I told you I am taken! Well till death do us part just parked and left! I am single again guys the road to relationship is always under construction," wrote Akothee in a previous post.
Despite her desire for a new relationship, Akothee said she does not fancy online hookups, therefore, telling off all social media suitors.
"I never fall for online love. So don't waste your DM. I have always warned my children even as far as meeting people they interact with online, Forget about dating, even just being friends," she wrote.
Related Topics