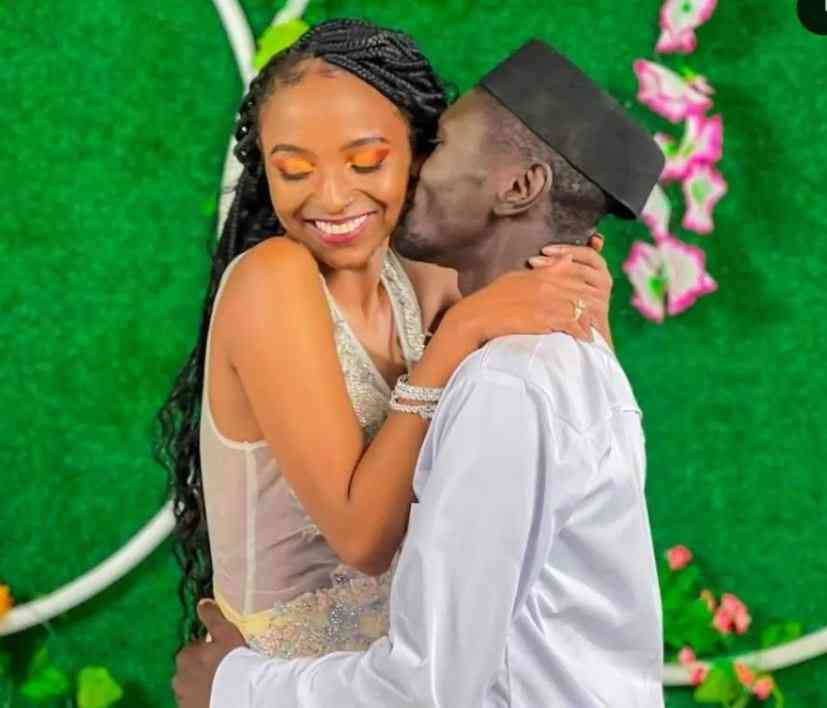 Fast-rising singer Stevo Simple boy has taken to social media to assure his fiancée, Jenny Wangui, of his love after numerous rumours claiming their love was no more.
Pouring out his heart in a moving social media post, the Freshi Barida singer began by warning his wife-to-be against heeding social media gossip that might end up breaking their union.
In his explanation, Stevo said he is majorly peddled by individuals who are only out to seek fame and have no good intentions.
"Online propaganda and gossip of women who are looking for fame should not frighten you, I will never leave you. Refrain from being involved in online fights. Forgive me for wronging you but I want the whole world to know I love you so much," he wrote.
According to the singer, agreeing to meet Jenny's parents proves his deep affection for her.
ALSO READ: Stivo Simple Boy opens up on life after fame
"Going to see your parents today was something I couldn't have done if I didn't truly love you. Today was a big day after finalizing our traditional wedding and I thank God it is done and dusted. Now don't get intimidated by the women on social media or listen to any of their messages that is meant to break us up, I love you," he added.
In a rejoinder, Jenny told off naysayers waiting for them to break up, stating they were not splitting any time soon.
She thanked Stevo Simple Boy for his love and for agreeing to meet her parents.
"Watangoja Sana wambea imeniumiza roho Leo walivyonitusi na kunipa vitina mtandaoni lakini ng'ooo hatuachani mtuu akichoka apewe glucose alambe na tuendele na mapenzi... Thanks for meeting my parents babe," she wrote.
Stevo and Jenny recently got engaged after a few months of dating.
ALSO READ: I used the first half a million I made to build a house for my parents
This came not too long after the singer's split with his long-term ex-girlfriend, Pritty Visha, after disagreeing on the terms of their union.
Giving details of the break-up, Stevo revealed that their three-year relationship suddenly ended when he refused to heed Pritty's request to be intimate. Because of this, Stevo said Pritty bailed out to be with someone else.
"Yes Pritty Vishy left me because I declined to engage in premarital intercourse. She did not want to listen to me and said I was too saved so she left for another man. Intercourse should be engaged with by married people only not playing around with anyone," Stevo said during a previous interview.
"I told her we have to wait until we do our wedding but she could hear none of it. She thought I was too saved/religious. You should have sex in a marriage setup as this would reduce unplanned pregnancies."
Related Topics