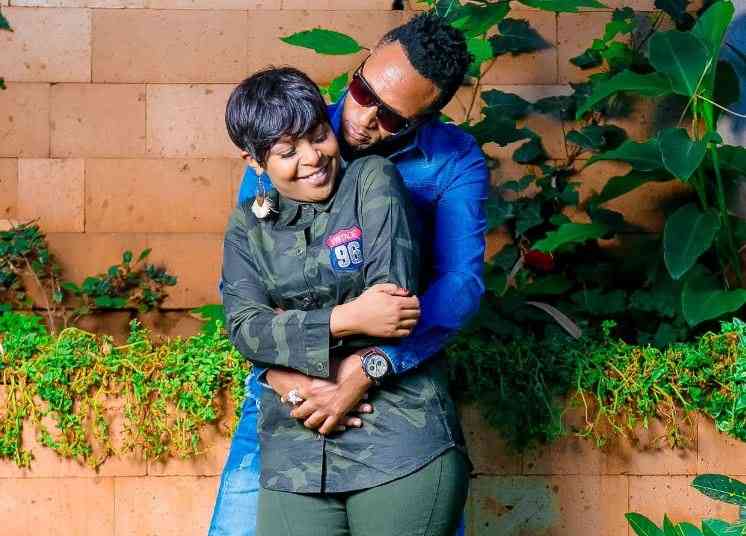 Gospel singer Size 8 and her husband Dj Mo are on a mission to save their marriage following their recent disputes. The couple, currently in Zanzibar, opened up on the challenges they have faced in their marriage and the measures they are taking to 'okoa ndoa.'
Size 8 said they had to take the vacation to rekindle their love and celebrate their reunion, just days after she admitted to leaving her matrimonial home.
"I needed to talk to God because I believe when my emotions are so high and we are under the same roof, we will talk angrily at each other or even treat each other badly. So I had to go and I left," said Size 8.
But their trip showed that the couple was not giving up on love as they walked along the beach, holding each other's hands and kissing while talking about their marital woes.
The couple stressed on the importance of openness and honesty in marriage.
"Being open with your partner is very important in marriage," said Dj Mo with his hand around Size 8.
"Because nobody is an angel," added Size. "We have realized that we need to be more open with each other because he (Mo) could be going through something and I don't know."
However, Mo explained that most men, including himself, find it hard to open up about their troubles, something Size 8 quickly agreed to.
But the singer looked at her husband and told him how their friendship in marriage would be affected if he didn't open up to her, adding that he could get into depression without her knowledge.
On fidelity, Size 8 said faithfulness is key in any union and builds a lasting bond.
"When you are faithful to your partner, it gives them an upper hand to actually trust you better. It also makes you feel closer to them..."
She added that it should cut across all areas, including finances, saying that couples should be honest about how much they earn and how they spend their money.
Related Topics