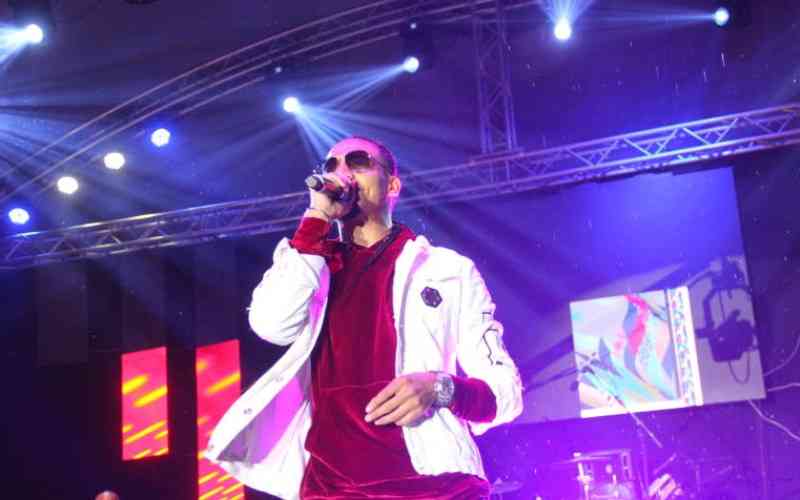 The Nairobi nightlife has been growing in leaps and bounds. It is no longer about being in a bar and enjoying a drink.
Aesthetics; from the overall setup, choice of music, themes running the club on different days of the week, hot hostesses, and top deejays have become a major consideration when it comes to an entertainment joint set up.
In a bid to boost the popularity as well as the image of the clubs, owners are now incorporating the services of top celebs who are now becoming the face of the joints. It is becoming popular too, to find musicians, models, comedians, and even deejays running clubs or even becoming shareholders of the entertainment joints.
Popular singer KRG the Don opened one of the biggest clubs in the city, Casa Vera late last year. The Nairobi joint, which was formally known as Space reportedly cost the rapper a fortune to set up.
"I have two other partners in this business - who are also celebs and who might not want to be mentioned. Of course, I am leveraging my popularity as well as my associations to get this business moving. I think there is a lot of diversification celebrities can do to keep their entertainment careers moving and club business is one of them," says KRG.
Popular rapper Nasty also operates The Fuse Club, one of the popular entertainment joints on Kiambu road.
And Bien Aime Baraza, one of the lead singers and songwriters in Sauti Sol is one of the new club owners in Nairobi, with a stake in Manhattan club.
The club was opened in Imara Daima. Some of his close business associates are Anthony Owich who is Bar Next Door's marketing manager and Moses Kachero, the managing director of Game Seven.
DJ Creme de la Creme is also set to open a new club in his hometown Kericho. Talking to Pulse, the Esko apparel founder revealed that he is planning to open a new state-of-the-art club in Kericho upon seeing the vibrant nightlife nature of the region. "Hopefully, I plan to open the club by this October," Creme said.
Related Topics