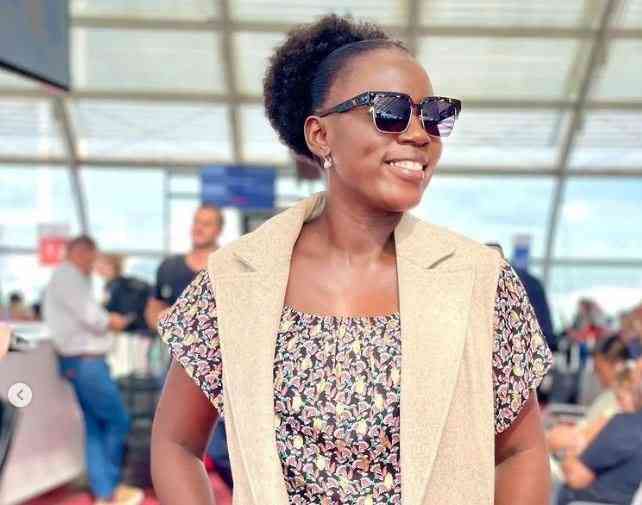 Celebrated singer Esther Akoth, alias Akothee has expressed her fear and disinterest in finding a lover or a friend from online platforms.
Sharing her two cents in a recent social media post, the businesswoman began by telling off suitors camped in her DM seeking to have a romantic relationship. Akothee said she would never fall in love with someone from social media, explaining that not every individual on the various apps has genuine intentions.
Speaking from experience, the mother of five stated that she stupidly fell for traps after her cunning fans lured her into situations she never anticipated
"I never fall for online love. So don't waste your DM. I have always warned my children even as far as meeting people they interact with online, Forget about dating, even just being friends. With my Stupid heart, I have only believed the words Fans told me, some stole my heart and I decided to give a helping hand, it became a debt. I invited some for holidays and they turned into real haters of life, some begged to meet me and proclaimed how much they loved me, only to quench their meanness and turned me into a victim of their venom," she wrote.
However, with time, Akothee says she taught herself to have boundaries with her online family since most of them are fake and only want to see her downfall.
Regarding dating, the Akothee Foundation founder says she fears men that parade themselves on social media and would rather meet her future partner in person.
According to Akothee, one might unknowingly meet their killer online in the name of love.
"Since then, I learnt my lessons of how fake people are and how some people could afford to have double faces. I wonder how people find love by dating online. I wonder how I could slide into someone's DM and expect it to happen. I literally fear men who parade and lick their lips 24/7. I prefer to meet my man in real life in circle where I can trace their background. You could even meet your death in the name of LOVE," she concluded.
Earlier this year, Akothee reconsidered her celebrity status after encountering a fan who filmed her while shopping with her family.
"Someone tell me why some fans would meet you in a shop, not say Hi or a word, pretend like they have not seen you then immediately take out their phones and start recording you and taking pictures. When you notice them they hide. I almost went physical with one who became very rude to my sister-in-law who caught her with a whole movie of me and my family shopping. What is going on?" said Akothee.
Related Topics