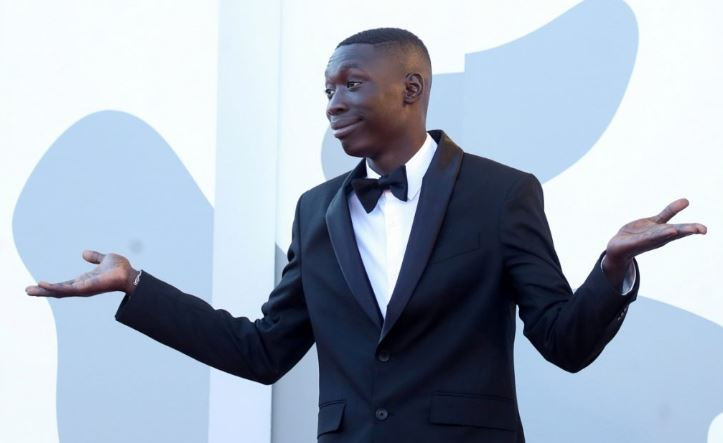 TikTok star Khaby Lame has finally been granted Italian citizenship years after moving to the country from Senegal as an infant. According to Independent, a UK publication, the 22-year-old content creator took his oath of citizenship last week on Wednesday in Chiavasso, a municipality northeast of Turin in Italy.
Speaking to Al Jazeera English, Lame, who enjoys over 148 million followers on TikTok, noted that nothing much has changed since officially becoming an Italian citizen, saying he has always felt like an Italian from the word go.
"I already felt Italian before, I mean, before today," he said.
He, however, was quick to clarify that he did not take his new title as Italian lightly.
"It is not that before signing, I did not feel Italian, so very little has changed. But now I am officially Italian, on paper. Which I am still not used to, but I am gradually adapting," he added.
His quest to gain Italian citizenship began a while back, but due to the country's strict immigration laws and policies, the process took a little longer. However, in June this year, Khaby, real name Khabane, received a notification from Italy's deputy interior minister, Carlo Sibilia, who, through Twitter, announced that Lame's citizenship application had been recently approved.
"Dear @KhabyLame, I wanted to let you know that the decree granting you #Italiancitizenship was issued in early June by the Interior Ministry. Soon you will be contacted by the local office notifying you about your oath. Good luck," Sibilia tweeted at the time.
Khaby Lame is well known for his speechless reactions to TikTok life hacks. This year, he was unveiled as the most followed person on TikTok, a short-form video hosting service owned by Chinese company ByteDance.
A while back, as he shared his journey to becoming an instant global internet sensation, Lame said that he started posting clips on Tiktok in March of 2020 as a result of losing his job in a factory due to the pandemic.
Going by the endorsement deals he has received ever since his videos started going viral, it is safe to say that the videos have not only made him the single-most popular performer on TikTok but also a millionaire.
Related Topics