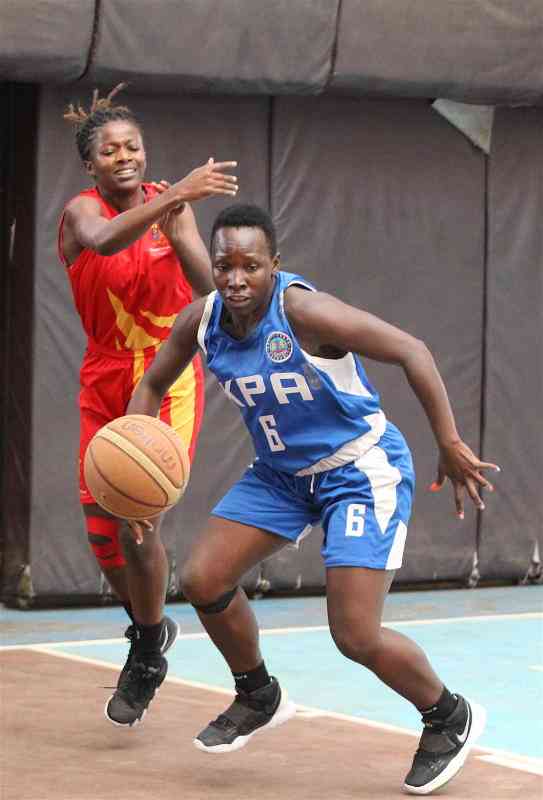 Reigning Kenya Basketball Federation (KBF) Women Premier League champions Kenya Ports Authority (KPA) maintained their perfect start to the 2022 season after making it three wins in a row with victory over African Nazarene University (ANU) on Sunday.
The Dockers thrashed ANU 78-26 in a one-sided league fixture played at Nyayo National Gymnasium in Nairobi.
New signing Jemima Omondi announced her arrival on the big stage with an 18-points performance as she led the visitors to victory.
Experienced Selina Okumu and Rachael Wandago dropped a combined 18 points in the match.
Ann Wangui, Dersila Okode and Nicole Otieno each finished with eight points for ANU.
KPA were ruthless in the match after taking a comfortable 30-point lead at the break after a 24-0 and 15-9 first quarter and second quarter performance.
KPA carried on with their impressive display in the third quarter scoring 18-06 before winding up with a 21-11 win in the last quarter. They wound up victorious with a 78-26 victory.
KPA's head coach Anthony Ojukwu was over the moon after the win.
"I am impressed with the way the team is playing so far, especially this early in the season. The girls have really improved and are in good shape compared with how they were last season. The pre-season tour in Rwanda really helped us bridge some of the gaps we had and now I believe we are better," Ojukwu said.
"The team was more flexible and adapted quickly despite playing away from home and I believe we will do even better as the season progresses."
KPA picked their second win of the season after a 59-42 victory over Strathmore University on Saturday.
The Dockers started the season with a 95-48 win over Storms two weeks ago in Mombasa.
KPA won their 15th league title after dethroning former champions Equity Hawks 3-1 in the best-of-five series final in February to reclaim the trophy they last won in 2018.
Related Topics