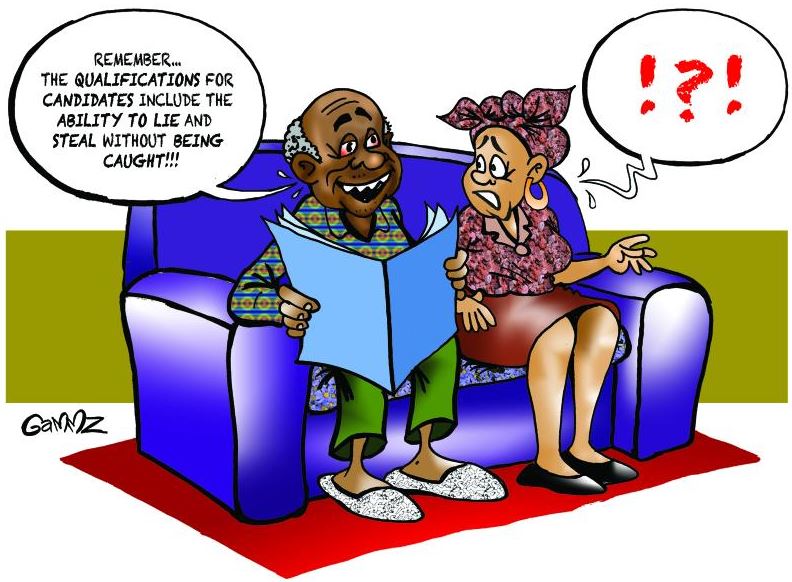 Harold and I had arranged a protest over the high cost of living in the village when we realised we had no one to fault for it. If anything, the blame is on our leaders and none has a higher rank than Harold himself.
Blaming Harold, and expecting a change, is as futile as expecting a Kenyan voter to read the manifesto and vote based on policies suggested therein.
To distract ourselves from the pain of the high cost of goods, we tasked the electoral body with the approval of candidates who are fit to run on August 9. It was my initial plan to lock Sue out of the race but I realised we would all suffer; she would probably close her pub, or lock Harold out, and I that would not be good for me.
I used to be Harold's Official Recognised Chief Handler of Alcoholically Realised Drinks before (ORCHARD) Sue opened her pub. It was my duty to get him alcohol from the shops, whether he had money or not, and so all credit books had my name on them. And Harold, being a man that drinks wine and preaches wine, could have put me on auction had Sue not opened that bar.
Qualifications for candidates included the ability to lie and steal without being caught. When we called Harold's name at the interviews and he did not appear, we set out to look for him.
It was not until later that he emerged from under a table, his cassock brown with earth, that he declared, "See, I can lie still without being caught!"
Next, we wanted a candidate who can take and maintain the lead so that we did not have to go for a runoff. Harold appeared with a lid that he covers his cooking pots with and told us that he had it since I was a year old and look, it was well maintained.
The panel was convinced beyond reasonable doubt that Harold was fit to be on the ballot.
Sue, by being the village's finest entrepreneur, easily found her way onto the ballot paper. She reminded us that she had helped in weaning me when I was a child and was thus confident she would also win the elections with a very fine margin, because, "Look at him, is he not a fine gentleman? Whatever I wean turns out good," she declared.
I presented myself to the panel after the other two competitors had left and since I was head of the electoral body, I was automatically allowed to be on the ballot.
But just before she left, Sue complained that the media was not giving her enough coverage. She was not done when I asked Harold for his cassock, which we used to cover Sue, who was shaking in the mid-morning breeze. We asked her to cover herself the next time she needed coverage and to stop blaming the media.
Harold was quick to dismiss Sue, saying that the media had the freedom to cover whoever it desired. This is why I was keen to uncover Harold and use the cassock on Sue.
I noticed that while none of us spoke about the high cost of living, our crowds still followed us and chanted our names. The gullibility is why Harold never takes responsibility for anything; no one questions what he does. When he wanted to draft his manifesto, which we called – Festo - because we do not have money, I warned him against it. It is a waste of money when no one even cares whether he will deliver or not.
Aspirants, now candidates, embarked on safaris to organise their rallies, running mates in tow, ahead of elections that promise no benefits for the common Gitegi dweller.
Related Topics