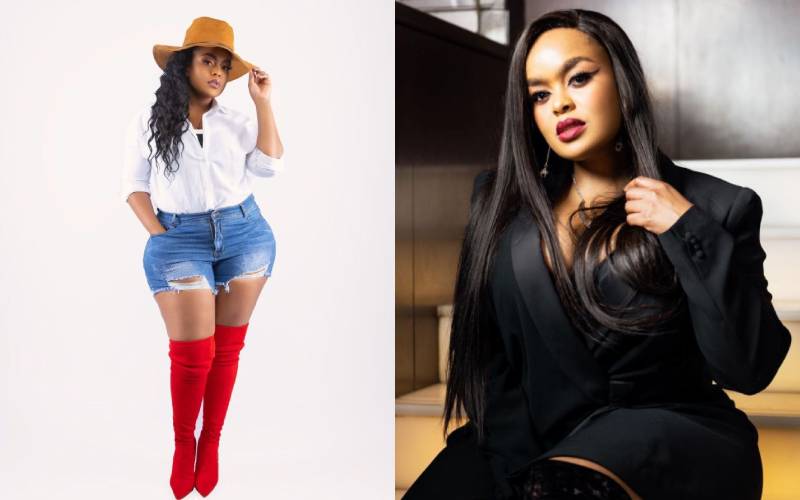 Veteran singer Avril has opened up about her disappointment following her recently released song, Danger featuring Brandy Maina, which garnered less than 1000 views on YouTube 24hours after its publication.
Speaking in an interview with Mungai Eve, the singer-turned entrepreneur recalled an earlier statement after a screenshot of the low viewership started making rounds on social media.
Replying to the post shared by blogger Nimrod Nick, Avril said that Kenyans would appreciate her art more when she dies and not when she is alive.
"Don't worry, when I die, the songs I've done over time will trend at least for a while, maybe even get love. Never worry. Thanks for the post, the mockery and the love," said Avril
View this post on Instagram
In the candid interview, Avril maintained what she said, giving an example of the former President, Mwai Kibaki, whose works, according to her, were celebrated after he was no more.
"But did I lie? We only celebrate people when they pass don't we? We saw it with the late Kibaki. There people who felt like he did nothing but when he passed away we were like, 'This guys did this and that and that's why we are where we are and all that.'
"If God intended that my life ends today, because it is not by our choice or might. If God feels your purpose on earth is done then you carry on to the next chapter. That is when you notice people recognizing your work," she said.
Responding to the criticism received on her song, Avril explained that she tries as much as possible to keep the negative comments away and focus on creating what she enjoys and loves.
View this post on Instagram
"You don't put yourself in the space of feeling bad all the time because of people's opinion about you because people will have an opinion about you, I mean it is human nature. I choose not to take it very personally that I did or did not tell people my music is coming out. Also I am not that artist who is constantly telling people about my life, I mean I have a whole company that I am running," she added.
A section of netizens has complained that the singer has become inconsistent when releasing songs hence the low views.
She responded saying, "I have always been consistent. I release music every year. I have this thing that my true fans will know, I only release music in April of every year, my birthday month. So on 30 of April my real fans know there is always going to be content and that has been the norm. People who say I don't release stuff are people who probably don't follow what I do and I totally understand. We all have different taste in music. I mean I can't expect that I'll have everyone as my fans."
Related Topics