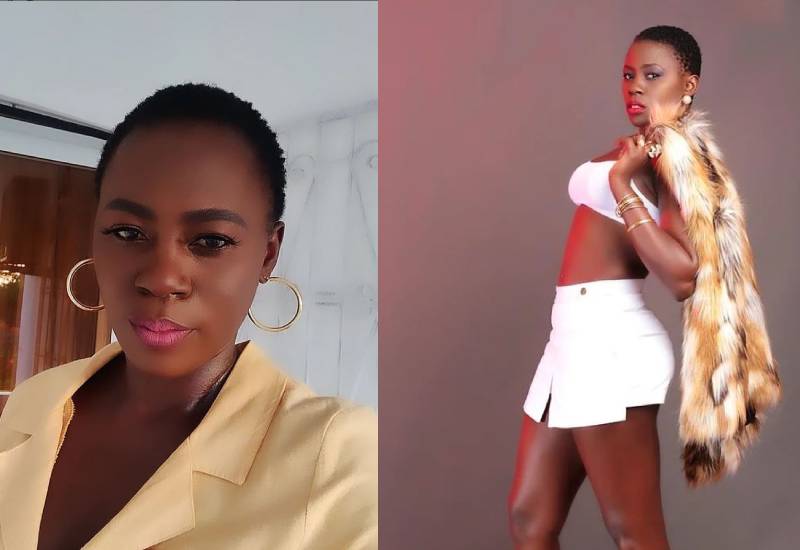 Akothee has now challenged critics who have accused her after a former employee alleged that she had withheld her two-month salary.
Taking to her Instagram, the singer and entrepreneur dared the accusers to call the police on her.
"You will know I am the boss. Na kizungu zao mbaya mbaya! The only rude celeb who eats employees' salaries…Now call police," she updated attaching a video in which she is seen sipping wine before breaking into a dance.
"I invite you to come work at my place... can you work under pressure? Yes. Are you sure you know what you are coming to do? Yes madam, I will do over your expectations. Alafu sahii Nyenyenye. You are serving tea we are drinking wine baby, let tea serve you and pay you," she is heard joking before a laughter.
Two days ago, Akothee opened up on her experience with an ex-employee identified as Brenda after she accused her of withholding her two-month salary despite service rendered.
Recalling her involvement with the said videographer, the Akothee Safaris founder in a lengthy Instagram post revealed that Brenda joined her company back in 2019 after asking for a job to hold the fort for Austine, Akothee's personal videographer.
"Well this too won't end well. Back in 2019 30th September. Brenda asked for a job I don't really remember how she ended up in my company, all I can remember is Austine my personal videographer had asked for a leave and I had a few works remaining before I left for world tour!" she began by saying.
According to the Lotto crooner, Brenda, who was tasked with taking videos for some of her clients but often slacked when it came to delivery.
"She reported to work on 30th September 2019 as we leave for Maasai Mara for a birthday. I never received the video of the experience! I only had the highlights and she promised to deliver the whole video once we were back home. On safari we only had one early morning game drive and left the hotel at 6.30, Brenda is complaining she woke up at 5.00am yes it's the rule of the park and was that one day. 3rd October we spent a night in Acacia Kisumu and left at 9.00 am to Eldoret for a client's activation.
"Again the activation ended at 2.00pm and we left for Nairobi by flight with Brenda! Again, only sent highlights and she promised to deliver the whole video. The three clients are still waiting for the full video on YouTube. On 5th I had a shoot of Rollam in Weston Hotel! We shot the video and Brenda shot the behind-the-scenes, which I have never set my eyes on! Again we are still waiting," wrote Akothee.
The Akothee foundation CEO went on to reveal that despite her efforts to get the videos from Brenda, the videographer maintained that her laptop had issues and would work on the videos using a friend's computer and send them over.
Related Topics