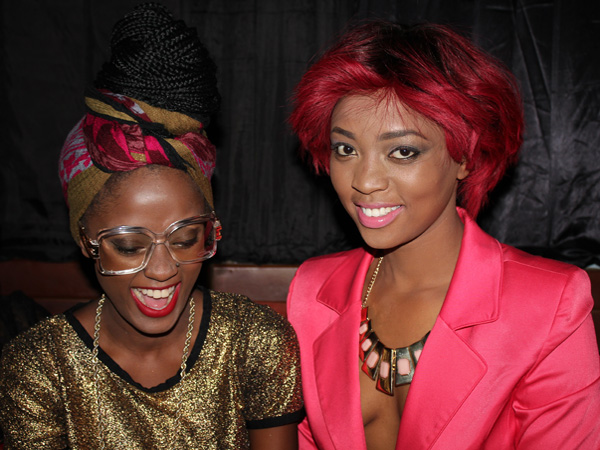 Vanessa and Feza
Feza Kessy who was one of Tanzania's Big Brother Africa (BBA) representative and popular Channel O Veejay Venessa Mdee had their house robbed by gunpoint a week ago.
Gunmen broke into the house when the two beauties were out only to ambush Venessa's sister Elle Laferrie who was in the house at the time.
The two celebrities share Arusha house. The gunmen commanded that whoever was in the house should lie down only for the brave Elle to escape. on the floor as they ransacked the house. Vanessa was in the US attending a conference on health issues while Feza was out of town.
Vanessa tweeted; "My house in Mbezi got vandalized by six gunmen last night. My sister Elle Laferrie got out by God's grace."
Related Topics