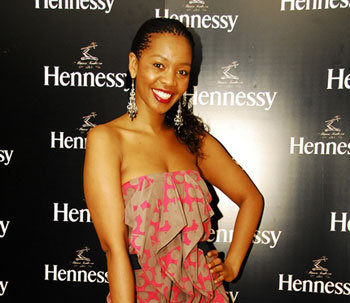 Debra Sanaipei Image:: Vibeweekly
By Stevens Muendo
Former Miss Tourism Kenya, Debra Sanaipei, is set to tie the knot with a top corporate executive in the telecoms sector.
With all the other details of the expected high society wedding falling into place, MondayBlues has learnt that the power couple is now mulling over where to stage the grand occasion.
The location of the wedding, which is expected to attract high members of the society, could however remain under wraps and will only be known to invited guests.
Grapevine has it that Debra's other half is Michael Okwiri, vice-president in charge of corporate communications at Airtel Africa. Okwiri declined to discuss the details with MondayBlues, but a source closer to the couple confirmed the wedding arrangements were at an advanced stage.
Okwiri has had an illustrious corporate career, straddling Kenya's blue chip companies like Kenya Airways, CocaCola, Kenya Commercial Bank and Airtel Africa, where he currently works.
Debra is the daughter to the former minister for Heritage, Mr William Ole Ntimama.
Related Topics