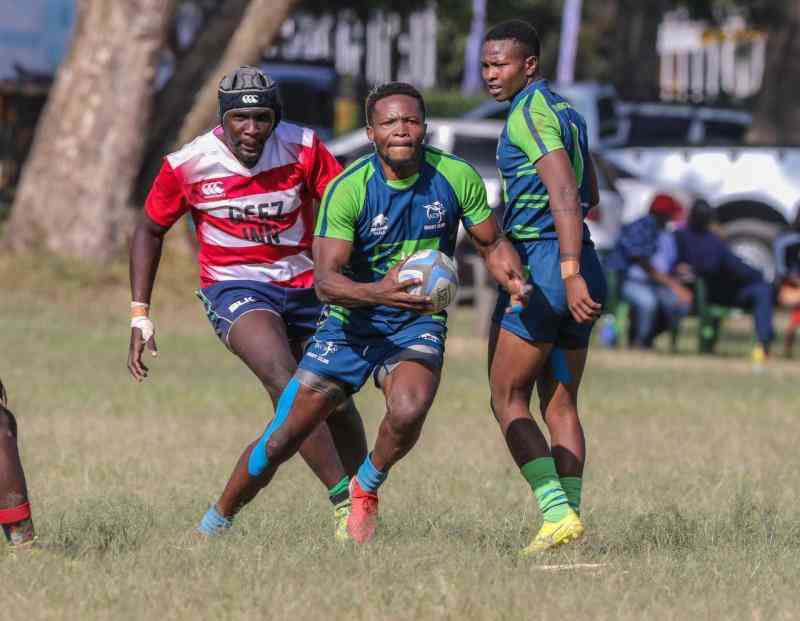 For the past three seasons, the Kenya Cup finals have been played in Kakamega following the rise of Kabras Sugar, who became a force to reckon with in rugby.
In 2019, Kabras, who are the defending champions inked themselves into the history books as the first side to move the Kenya Cup final outside Nairobi.
According to the Kenya Cup rules, the team that finishes top of the standings at the end of the regular season hosts the finals. And yes, Kabras have hosted three consecutive finals even though they emerged victorious just once.
Fast forward and there is a new sheriff in town in the name of KCB Rugby.
Well, maybe it is too early to call but if the current results are anything to go by, we might have new hosts by July.
The former champions have kicked off the 2022-2023 season on a high note compared to the past three seasons.
After five rounds, KCB have picked five bonus point victories that put them top of the Kenya Cup standings with 25 points, a point ahead of Menengai Oilers and six points ahead of champions Kabras Sugar.
The bankers have seen off Nakuru (45-10), Homeboyz (29-10), Masinde Muliro University (41-0), Kenya Harlequin (38-0), Blak Blad (24-3) and captain Curtis Lilako said they are not yet done.
Speaking to Standard Sports, the longtime KCB forward said they definitely want to have a home final if and when the regular season is done.
The Kenya Simbas international said they learnt from their past mistakes and are moving on with the new campaign.
"This is a new season and we are not focusing on what happened in the past. We gathered ourselves from the final result last season and we are working on having a more positive result this season," said Lilako.
"We are taking a game at a time, the final result always sorts itself out. We would definitely want to have a home final if and when the regular season is done. That is a long term goal though."
However, Lilako said they still have a lot to do with crucial games against defending champions Kabras Sugar and last year's finalists Menengai Oilers yet to be played.
"The season is going as per how we trained and planned during our preseason preparations. I'm happy the team is taking each game at a time and not focusing on what has not yet happened," he said.
KCB's four-year reign as champions of Kenya was halted last season when Menengai Oilers under the inspirational Gibson Weru knocked them out at the semifinals.
However, the bankers have been a force to reckon with in the Kenya Cup for the past seven seasons where they have won five titles including four in a row (2017 to 2021).
Related Topics