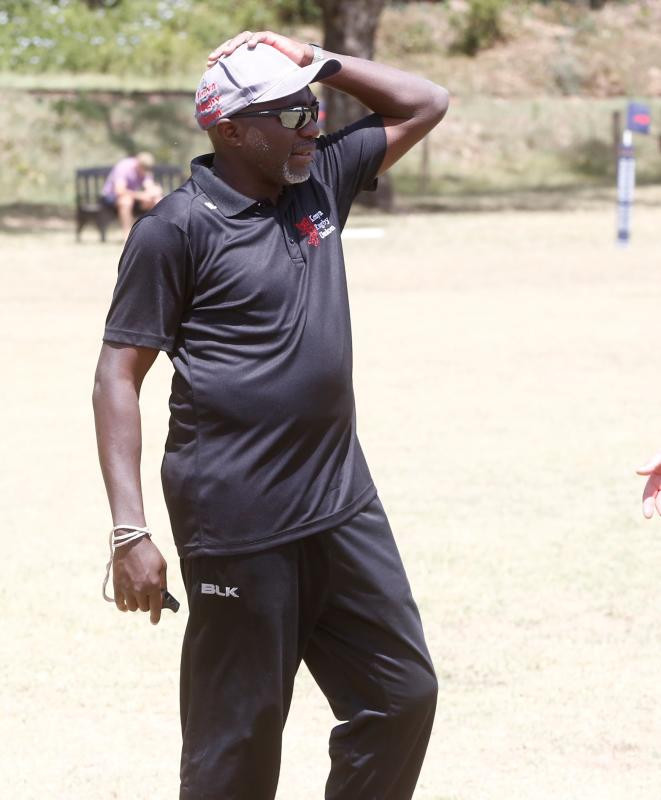 Kenya Simbas head coach Paul Odera resigned on Saturday after exiting the 2023 Rugby World Cup qualifiers in Dubai without a win.
Odera paid glowing tribute to his charges before resigning after the team's 22-18 loss to Hong Kong on Friday.
"I cannot say whether my leadership or coaching of The Simbas has been good or bad. This judgment I leave to the players I coached, my coaching staff, and those who have been intimately involved with the team."
"However, what I do know is that I gave everything to serve the country. I looked into the future and came up with a vision to qualify for the Rugby World Cup in France in 2023," he said.
Odera noted that after failing to lead the Simbas to the World Cup, he decided to take responsibility for the results.
"Sadly, we have failed to qualify for the World Cup and I take accountability for the on-field results. However, a national team's results have more than one measurable besides the head coach."
"There are others who are also accountable and responsible for a sustainable financial strategy, building a High-Performance environment, arranging competitive fixtures, and creating a pathway for players from the grassroots to the Simbas."
He said it was a great pleasure and honor to work with some of the best players and technical bench.
"It has been three years since I accepted the offer from the Kenya Rugby Union to coach the team. It has been an interesting journey with challenges and highs and lows. Such is the nature of sport and the game that we love, rugby."
"It has been a great pleasure and honor to work with some exceptional rugby players and outstanding men and my emotional attachment goes beyond
the rugby field. I am grateful for the time I spent coaching you."
"If it was too easy, we wouldn't know the joy of achieving our goals and the pleasure of knowing we worked hard to make them happen. I would like to say thank you to my wife, Elaine for her unwavering support and compassion, to my mum for her wisdom and guidance, and to my siblings for their encouragement," wrote Odera in a letter seen by Standard Sports.
The former international also thanked Kenyans for their support.
"Asante sana, to all the Kenyans who supported me through the three years. A special thank you to the players and in particular the leadership group."
"I also want to extend special gratitude to the "Friends of Simbas" A group of dedicated Kenyans who agreed to come together to support my tenure as the U20 Coach and also as the Head Coach of the Simbas. They have made huge personal and financial sacrifices; true rugby people.
"To my coaching staff. Asanteni sana; for being an exceptional team of brave and intelligent professionals who have worked in a challenging environment for a high-performance team."
"The Technical department with Mike Aung my assistant coach and Billy Odengo my analyst. Administration department led by Jimmy Mnene, Fahad Adil, and Lewis Kinyanjui."
"The Medical and Sports Science department of Dr. Ondiege( Team Doctor), Steve Mankone (Head Physiotherapist), Mike Owino (Head S&C), Richard Ochieng (Athletic development) and Alex Oneto (mental skills)."
"To the Kenya Rugby Union Board and the Chairman, Oduor Gangla, thank you for the opportunity to coach the Simbas in a unique environment that has stretched my coaching, leadership and management skills. Asante sana."
Meanwhile, Portugal Wolves stunned United States Eagles to qualify for the 2023 RWC finals in France.
The Europeans forced a 16-16 draw against the Americans to sail through on better aggregate after they had previous thrashed Kenya 85-0 and Hong Kong 42-14. The USA beat Kenya 68-14 and Hong Kong 49-7.
Portugal will join Group C of the 2023 World Cup in France that already has Wales, Australia, Fiji and Georgia.
Related Topics