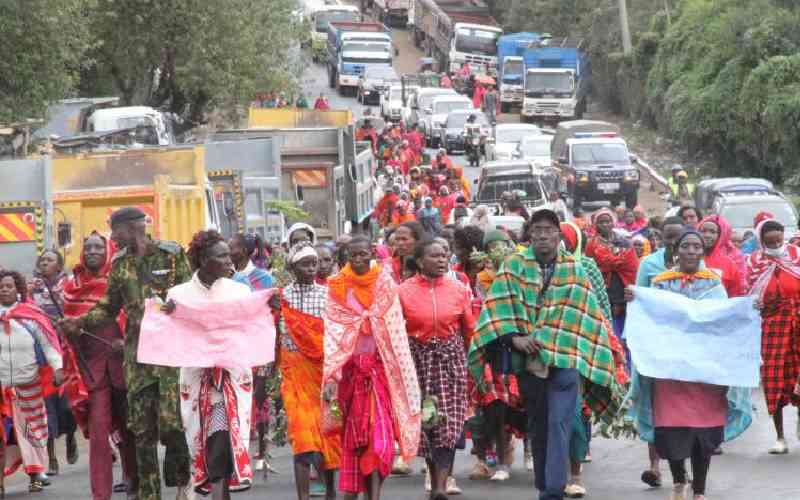 The government has stopped the subdivision of a controversial community land in Kibiko area in Ngong, Kajiado County.
Kajiado West Deputy Commissioner Moranga Murekwa said the exercise will wait until two warring groups claiming ownership agree.
Addressing hundreds of residents who were protesting alleged grabbing of the land, Murekwa said there will be no subdivision until a consent from the county government is given.
"From today we have ordered that this exercise should stop until we get consent from the county government," he said.
Trouble has been brewing at the 2,800-acre land that was set aside in 1970s by the Ministry of Livestock as an animal-holding ground.
The Keekonyokie clan that owns the trust land had earlier appealed to the government to help them stop senior government officers who had allegedly allocated themselves big chunks.
The community later managed to have it reverted to it as communal land with the help of then area MP George Saitoti. A title deed was then issued in 2007 to authenticate ownership with the help of former Prime Minister Raila Odinga.
Yesterday, thousands of residents from the area held a demonstration to oppose the sub-division of the land in question. They accused senior government officials and local leaders of allocating themselves plots.
"We will not let it go, this is the ancestral land that we occupied many years o go, let it be known by the entire government that we will die here," said Joyce Nashipae.
Related Topics