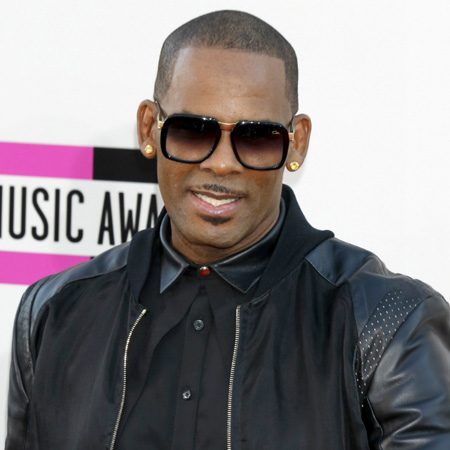 R Kelly
PHOTO:COURTESY
R. Kelly is working on a sequel to his album Black Panties - and we want to applaud him for the name alone.
After a title like that, we imagine he must have wondered how he could possibly top it - and decided a nod to his artistic genius was appropriate for the follow-up record.
The Ignition singer will name the album White Panties, following the success of his 2013 album, and we couldn't be more delighted with that news.
Meanwhile, he has told fans to "expect a whole other level" when the fresh music is released.
Talking about the album, he told V magazine: "I always follow what my spirit tells me to do. When I get into the studio I write from my heart. I try to write life and not songs.
"People live life, and when you write life, you're going to mess around touch somebody's heart, and they'll relate to you and what you're singing about." (Panties?).
The 47-year-old star – who previously described Chris Brown as " Like Jesus and Martin Luther King" - is also collaborating with Mary J Blige on a song for the album and the singer will join him on tour to promote the record in coming months.
He gushed: "It's a very exciting thing when two people like Mary and me come together. It's never been done, but it kind of makes sense and you're like 'Wow!', and this is very exciting for me because I'm a fan of hers."
R. Kelly has already been in the studio working on their track and plans to approach the No More Drama singer about recoding more material together.
He said: "I'm even looking forward to proposing that we do a whole album together. But this is the first I've mentioned it. The King and Queen album."
Related Topics