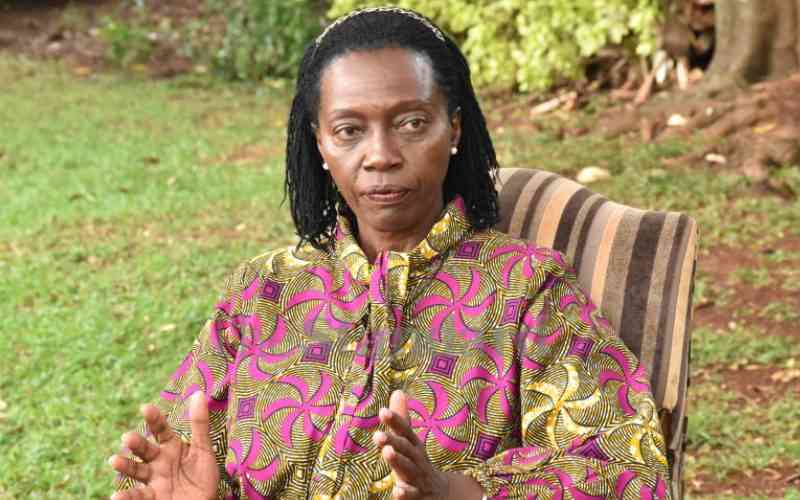 Martha Karua, the Azimio la Umoja One Kenya deputy presidential candidate, has already chronicled much of her political and personal experiences.
In a previous interview, Ms Karua divulged that her upcoming autobiography captures her life in the civil society and in the trenches of the second liberation struggle, entry into politics and the fights she has fought since – for her space and for the country.
While she did not say what else she plans to include in the book, the events of the last two months will most certainly feature. If the former Cabinet minister is elected Kenya's first female deputy president, it would be a climax to an illustrious career spanning four decades.
It is a chequered journey that has seen her elected the youngest female Member of Parliament in Central Kenya and which had her beat 11 individuals who sought to deputise Raila in interviews by a selection panel.
Ms Karua was not always a politician.
Fresh from the law school, in 1981, Karua started as a magistrate at the height of a push for pluralism by the opposition. She did not serve long, leaving in 1987 to start her law firm where she defended human rights activists at a time few would dare.
Her most notable client, perhaps, is Raila Odinga, who she represented as he fought his detention without trial.
"This woman, then a young lawyer, led a team of 27 lawyers to defend my illegal detention," Mr Odinga, the Azimio flagbearer, said of Ms Karua when he named her his running mate.
And defending activists would see the young lawyer play a significant role in the second liberation, where she would join opposition voices demanding an end to single-party rule.
She was elected Gichugu MP in the first multiparty elections of 1992 through the opposition Democratic Party of Kenya, led then by Mwai Kibaki, having left Kenneth Matiba's Forum for Restoration of Democracy-Asili (FORD Asili).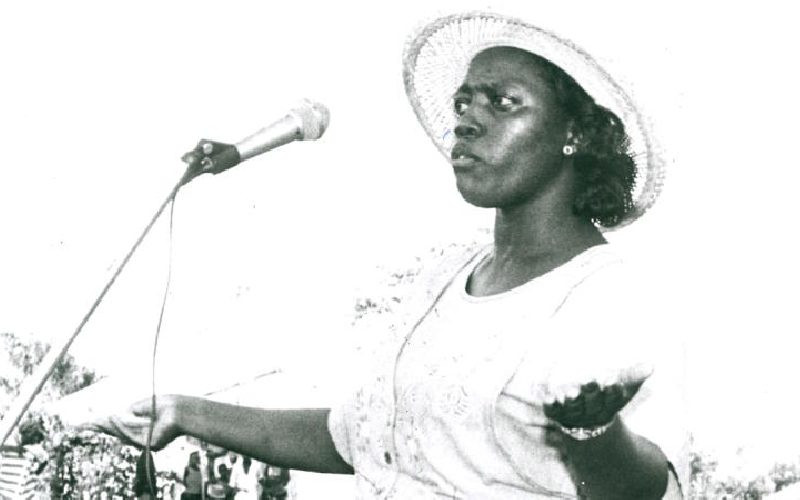 Multi-partyism heralded hope for the entire nation, more especially for the opposition who felt that their voice would finally count in pushing for what the people wanted. Ms Karua held the same hope when she joined Parliament, but she would encounter frustrations that made her contemplate quitting.
"Towards the end of my first term as an MP, I felt that we, as a Parliament, had not achieved as much as I expected and I started feeling that it wasn't useful to be in Parliament at that time," she said in an interview.
Were it not for her father, who urged her to stay put and keep pushing amid adversity, Ms Karua said it made little sense to continue serving as a legislator yet getting nothing done for their representatives.
"There were clear lines between the government and the opposition. We weren't even on talking terms. We were booing each other, obstructing each other in Parliament and that is what was frustrating."
Ms Karua stayed on until 2013 when she set her sights on the presidency. In the intervening years, the 64-year-old had moved from the opposition backbenches to serve in Kibaki's National Rainbow Coalition of 2002, first as Minister for Water and Irrigation and later in the Justice and Constitutional Affairs docket.
She kept her job after the contested 2007 General Election, the aftermath of which would shape the way the public would view her – strong willed. First, because of the firmness she defended Kibaki's disputed re-election and her hard line stance in the Kofi Annan-led negotiations, and later when she resigned from the government in 2009 citing frustrations.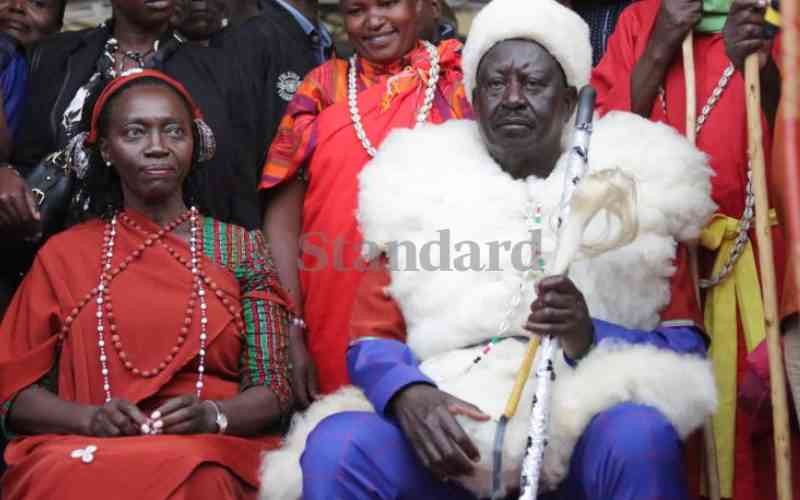 And that quality would come into play in her life after politics – after an unsuccessful bid to be Kirinyaga governor in 2017 – that has, once again, seen her play an active role in civil society.
Her most recent activism thrust her among others who sank the Building Bridges Initiative constitutional amendment push supported by Mr Odinga and President Uhuru Kenyatta.
Many have labelled her abrasive, a quality that critics have said does not suit a deputy president, drawing lessons from William Ruto's relationship with President Kenyatta.
But she has downplayed that insisting that her pro-reform credentials and her track record of integrity match Mr Odinga's credentials. In recent weeks, she has urged voters to elect their ticket, saying it was time those who have fought for reform occupied the top office.
In addition, she has sold her firmness as proof that she would not relent in the fight against graft by unflinchingly dealing with the corrupt, even as she has as maintained a submissive tone.
Ms Karua's candidacy has opened up an avenue through which Mr Odinga can access the Mt Kenya region, which boasts some 5.8 million votes and has also offered the chance to try out the gender card.
The next 19 days will be as consequential to Ms Karua as they will be his presidential candidate and the nation, on the cusp of making history by electing the first woman as deputy president.
Related Topics