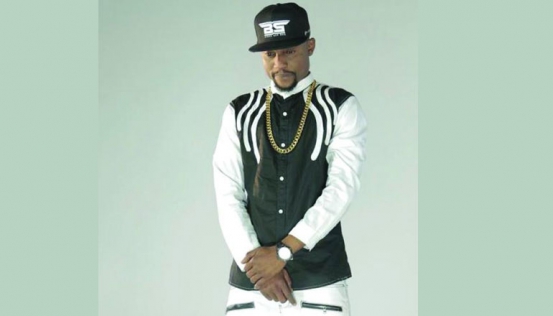 Arguably the fastest rising Bongo star at the moment, Shariff Thabeet aka Darassa – of the hit single 'Muziki' – reveals to Caroline Nyanga why he visited a witch doctor before his breakthrough and speaks about the brewing beef with Diamond Platnumz
Pulse: Sorry about the road accident that you were recently involved in. We trust all is well now, right? Darassa: Thanks. I have recovered and all is well. I know many of my fans really got worried.
P: Were you the one driving when all this happened? D: Yes. I was traveling from Kahama to Geita to perform in the company of top video director Hanscana. It was a personal car.
P: That aside, you are on everyone's lips; people seem to think you have what it takes to give the big stars like Diamond and Alikiba a run for their money... D: And so, let it be...
P: Did you expect your overnight fame that has made you the showbiz breakout star in East Africa, thanks largely to your hit single Muziki? D: I am humbled since this is not something I had anticipated. That said, it is a clear indication that I am in the right direction as far as my music goes.
P: Word on the street has it that you sought the services of a witch doctor to get your breakthrough. Is it true? D: Well, way back, I visited a witch doctor having been born and brought up in those traditional settings where a lot of things that one cannot pretend to understand happen. However, the purpose of my visit was as a result of my personal problems and not in any way a desire to grow big in my music.
P: So it is true that you sought some 'intervention'? D: Well, I was advised by my peers who had also visited witch doctors on various occasions and convinced that the solutions of my personal problems lay with the witch doctor.
P: Do you believe the witch doctor's charm worked? D: The truth is that I later realised that the instructions given to me by the witch doctor discouraged me from going on with my pursuit let alone bear any positive result. It is no secret that many Tanzanian artistes, including some of the biggest stars now follow this path and as it would seem, this works for them but I don't really support this anymore as I turned to God.
P: When you say big Tanzanian artistes are you by any chance thinking of Diamond Platinumz who is also rumoured to have tried this? D: Not really. I don't know if that is true but that has been the talk of town. It is even alleged that at some point he talked Ommy Dimps into doing so in order to gain fame but the latter refused.
P: You have your differences with Diamond Platnumz. In Muziki, you even openly attack him... D: Well, is that so? I would say that people are entitled to their opinion, which is a good thing. Nevertheless, I believe I tell it as it is.
His song muziki has become a hit:
P: So why the differences with Diamond... is this your scheme to get known by hitting at the big star, who refers himself as the lion? D: What? For your information I am one established musician capable of releasing sensible songs in the struggling Bongo music industry and hence I have no reason to take shots at Baba Tiffa. Having him refer to himself as the lion is not a bad thing, but I feel that a mere lion can be killed by other animals still. Personally I would never compare myself to an animal.
P: Talking about Bongo, in your club banger you strongly urge singers to quit bragging about what and who they are and instead start making good music... D: Like I said earlier on I simply call a spade a spade and not a big spoon. It is no secret that some of the well-known Bongo musicians brag about themselves as well as engage in unreasonable shenanigans that has only led into sharp divisions in our music besides giving way for other foreign musicians to win regional awards.
Related Topics