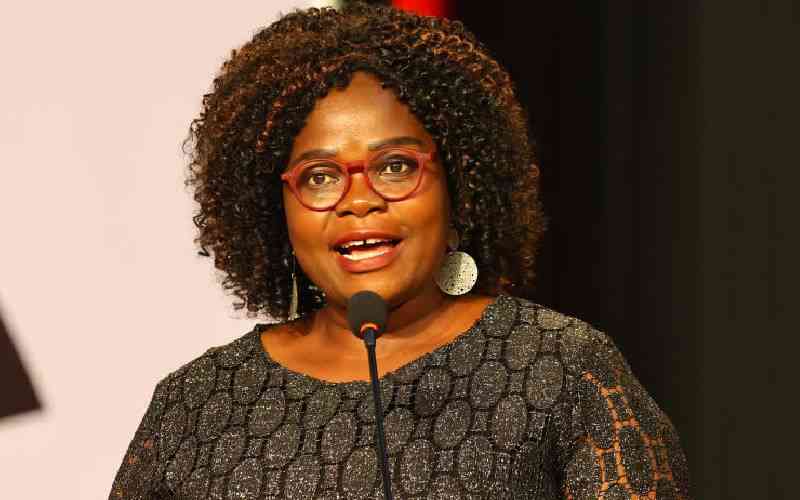 The work of grassroots activists, women's human rights defenders and survivor advocates remind us every day that ending violence against women must be a community, national and global priority.
In Kenya, most survivors of gender-based violence (GBV) are likely to receive support services – psychosocial, medical, legal or livelihood support – from a civil society organisation. Civil society interventions offer a lifeline for individuals, but international partners, government and communities must walk hand in hand to continue the path to eradicating GBV.
Such collaboration was evident in preparation and peaceful execution of Kenya's 2022 elections. Participation of state and non-state institutions in election preparedness – including police, judiciary, human rights institutions and defenders, and civil society organisations – in training and coordination, led to successful integration of GBV and other human rights violations as a prioritiy area of election planning.
Coordination structures incorporated civil society organisations, women human rights defenders and survivors' networks to inform election early warning, early response and contingency plans at national, county and sub-county levels. In addition, civil society organisations were at the forefront of advocacy efforts and awareness raising within communities to promote peaceful and violence-free elections. This contributed to low levels of violence, including violence against women in elections.
Further progress towards gender equality and ending GBV can be realised with dedicated government leadership, sustained financial support from development partners and society making conscious choices to reject these violations in all forms. The framework for action for Kenya already exists through its 12 commitments to end gender-based violence by 2026, under the Generation Equality – a five-year global action agenda to accelerate the realisation of women's rights.
Kenya co-leads on GBV at the global level alongside other partners such as the UK government and the European Union. Kenya's commitments include mobilising USD50 million in co-financing with development partners to help reduce and eliminate GBV by 2026. These commitments offer hope in a country where nearly over 40 per cent of women and girls have experienced some form of GBV.
Violence against women does not need to happen. Solutions are tried, tested and proven, and include prevention via transforming harmful social norms, advancing accountability, steady domestic and donor funding of women's rights organisations while ensuring accessible survivor-centred response services.
During this year's 16 Days of Activism, we urge the government to step up, take ownership and lead the delivery of Kenya's 12 commitments to end GBV by 2026, and to continue safeguarding the rights of women and girls in the face of attempted pushback from various quarters. To continue along this path, we also encourage partners to increase long-term funding and support to women's rights organisations. Resources matter and the scale of financial support for this cause does not match the scale of the task we collectively face.
Ms Mutavati is the UN Women Country Representative for Kenya. Ms Li is the UN Senior Human Rights Adviser for Kenya. Ms Ghelani is a Media Personality and Global Speaker, CEA at PinKE Media.
Related Topics