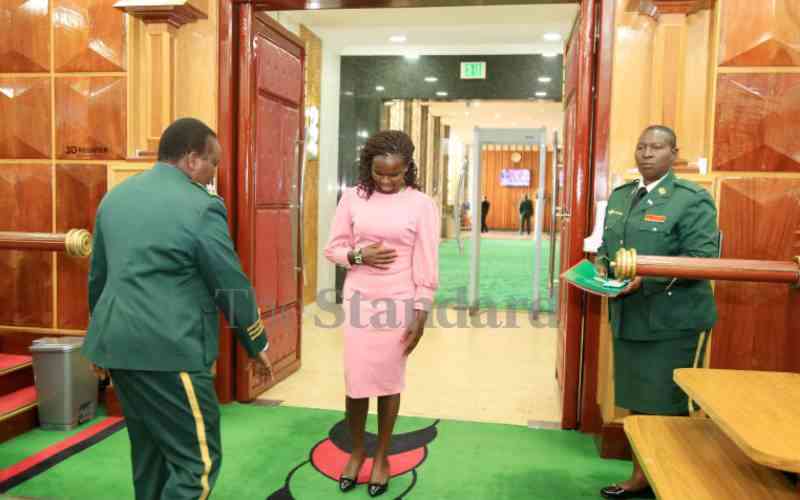 In an interesting turn of events in this year's General Election, young people were elected into office in spite of their low voter turnout. This is a significant stride we have made as a country that relatively older people can now trust youthful leadership.
This year's election recorded the lowest voter turnout in 15 years. There was the expectation of bagging in six million new registered voters when the Independent Electoral and Boundaries Commission (IEBC) opened a window of mass voter registration targeting youth with an abysmal performance.
Of the 16,100 candidates at the general elections, 4,508 were in the youth bracket. Both at the party primaries and the eventual ballot, youth floored seasoned and moneyed men and women at the ballot, another key indicator that our politics could be gravitating towards an issue-based one.
This should serve as an encouragement for future aspiring leaders that the impact of accumulated wealth in determining electoral victory is likely to wane. On the other hand, it should inform Kenya's political parties of the need to accommodate more young people in the political party leadership and eventually in elective positions.
Linet Chepkorir, alias 'Toto', a 24-year-old win was exceptional. She overwhelmingly won the Woman Representative seat in Bomet county against many odds. Little-known 33-year-old Peter Salasya floored bigwigs to win the Mumias East parliamentary seat.
He campaigned on foot from door to door with no money to entice the electorates but only to survive on their goodwill. These young leaders carry with them the Kenyan dream. There are many expectations as most of them are coming to both the county and national assemblies for the first time.
But youth leadership that is based only on age is not a silver bullet. The value of youth lies not only in their age, but also in their vision, creativity, and values. What Kenya needs are leaders with a bold vision and unwavering commitment to service.
Kenyans expect that young people will increasingly have an impact on politics as they have done in other areas of society. For instance, it is young people who have been driving our economy for a couple of years now.
The aura of determination on the faces of these newcomers as they celebrated their victory gives a lot of confidence to Kenyans. The nation is counting on them to give the country a new bloodline of good governance. They are also expected to champion and initiate legislation and policies in the counties and parliament, addressing the plight of the millions of young people they have left impoverished. Young people will be counting on them to initiate sustainable ideas to curb youth unemployment at both national and county levels.
On corruption, the youthful leadership must break away from the ill habits of the older political elites, who believe in wealth accumulation as a path to power, and work together to spearhead the change that the youth of Kenya have for decades been yearning for. They can also push Kenya forward by instilling a new culture of leadership that upholds accountability, transparency, and respect for the fidelity of the constitution of Kenya.
Young leaders must rid Kenya of negative ethnicity. A new generation of young leaders should guide Kenyans to forget about their tribal loyalties and start looking at their contribution to the country's development.
Related Topics