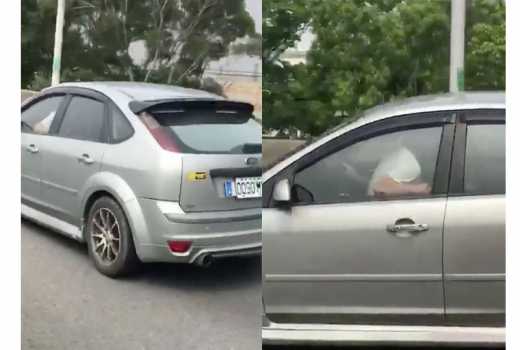 An amorous couple were caught appearing to have sex in the driver's seat of a car as it sped along a motorway.
The footage was filmed by a passing car's passenger in Taiwan, who was shocked at the driver's dangerous antics.
The video shows their vehicle overtaking a silver Ford Focus, whose driver's seat is on the left of the car.
A woman can be seen sat on top of the driver facing away from the steering wheel and moving up and down rapidly.
While the actual driver's face is not visible in the footage, the woman wearing a white T-shirt appears to be rocking rapidly up and down, apparently having intercourse with the driver.
In the clip, the car seems to be going at least 60 kmph, Taiwan's minimum motorway speed limit - and the pair do not appear to realise they are being filmed.
Related Topics