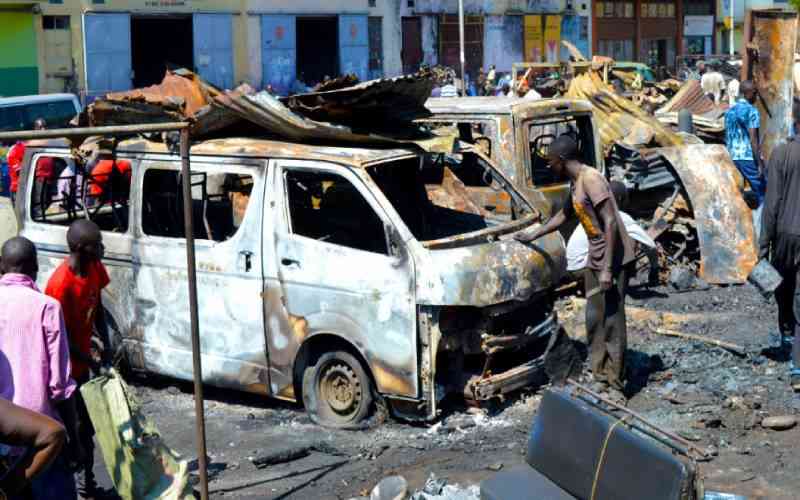 Fire razed stalls, vehicles and spare part shops at Juakali in Kisumu central business district on Friday night, December 2.
Police said four vehicles parked in one of the garages were completely destroyed.
The cause of the fire is yet to be established, police said.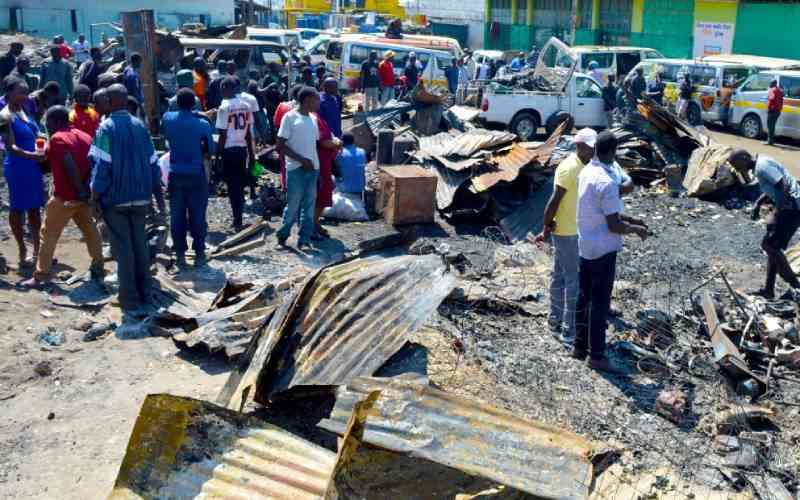 Andrew Ochieng, who sells vehicle spare parts at Juakali, said his shop was ruined.
"Nothing was salvaged in my shop," said Ochieng.
A mechanic said a Sh3 million car that was being repaired at his garage was reduced to a shell.
"I have lost a lot in the fire," he said.
Magdalene Akinyi, who operates food business at Juakali, said her shop and foodstuff were razed.
"I lost two refrigerators, microwaves, cookers, gas cylinders, among other items," she said.
The other stalls that were damaged include hardware stores and machine stalls.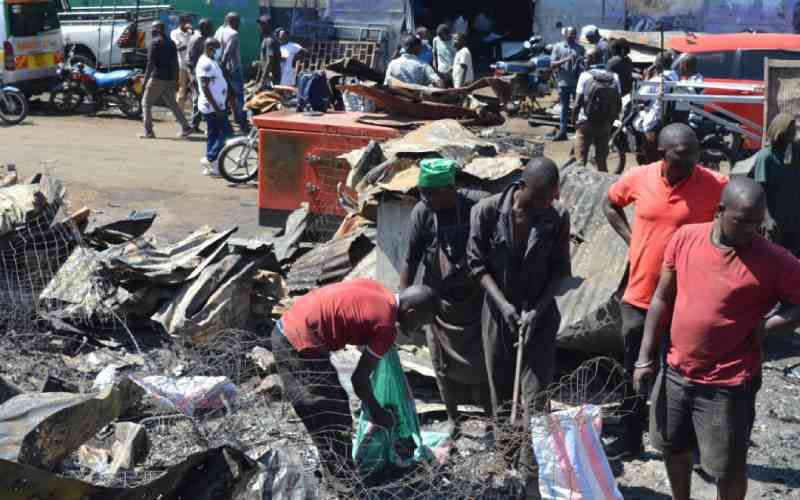 Kisumu Central Sub-County Police Commander Anthony Maina said there were no casualties in the incident.
The fire brigade from Kisumu County managed to contain the inferno, though it was a case of too little too late.
"Only a few stalls and items were salvaged," said Maina.
"At the moment, we can't state with certainty the total value of property destroyed in the fire. However, I can confirm that a lot of items were razed. We're investigating the cause of the fire and the extent of damage," added the Kisumu Central police boss.
Kisumu Governor Anyang Nyong'o has instructed city manager Abala Wanga to ensure speedy probe into the incident.
According to Nyong'o, the Wanga's team will write a report on the damage, losses incurred, the needed repairs and preventive measures to be taken in the short and long term scenarios.
Related Topics