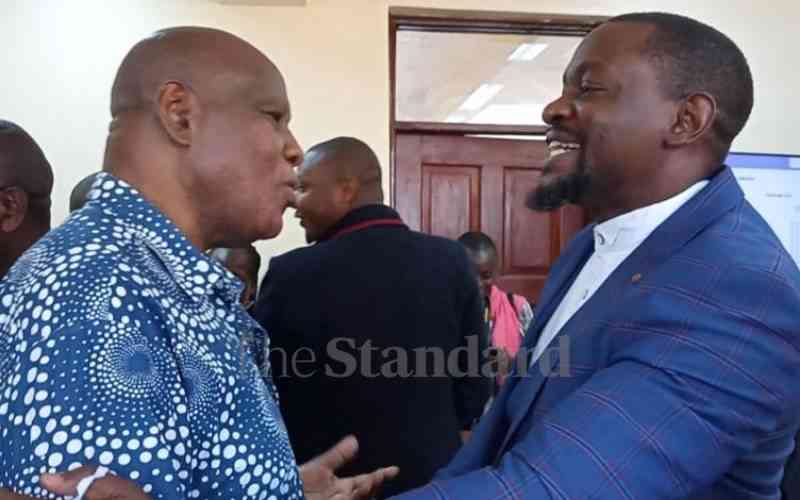 A court has granted orders for scrutiny and recount of votes in three constituencies as sought by a petitioner challenging the election of Governor Amos Nyaribo.
High Court judge Kimondo Kanyi ordered that form 37B that were used to tally votes from polling stations at the constituency level be availed for scrutiny.
Justice Kimondo ordered that the Independent Electoral and Boundaries Commission (IEBC) avails all the forms of Borabu, North Mugirango, and Kitutu Masaba Constituencies where most of the contested results in the petition originated.
The court also declared that scrutiny and recount be done in six of the 26 polling stations that the petitioner had asked the court to order for a review.
While denying the petitioner the prayer for scrutiny and recount in all the 26 polling stations, Justice Kanyi said:
"The sweeping prayers for full scrutiny of statements and counterfoils of papers and election materials in the other polling stations are unmerited."
The polling stations where the exercise will be done under the watch of Nyamira Deputy Registrar Cyprian Waswa are Nyanchoka, Nyankoba, Nyabigege, Motagara, Kenyamware, Omonono primary schools' polling stations.
The petitioner had sought 16 prayers but only seven were granted.
In the case, Denis Ayiera, who is seeking to overturn Nyaribo's election alleged that there was an alteration of vote tallies, especially in form 37C, an act that led to Governor Nyaribo who is the first respondent unfairly winning the polls.
During the hearing of the matter at the Nyamira law courts, IEBC lawyer Douglas Muyundo had made admissions of some errors which he said were largely on transposition.
The court disallowed the prayer to carry out scrutiny and recount in the entire county saying the margin of Nyaribo's win was high.
"I have kept in mind that the margin of 32,641 votes between the second candidate and the first respondent (Nyaribo) was not narrow. As a general rule, scrutiny and recount are appropriate where a margin of votes is very narrow," Justice Kanyi ruled.
Related Topics