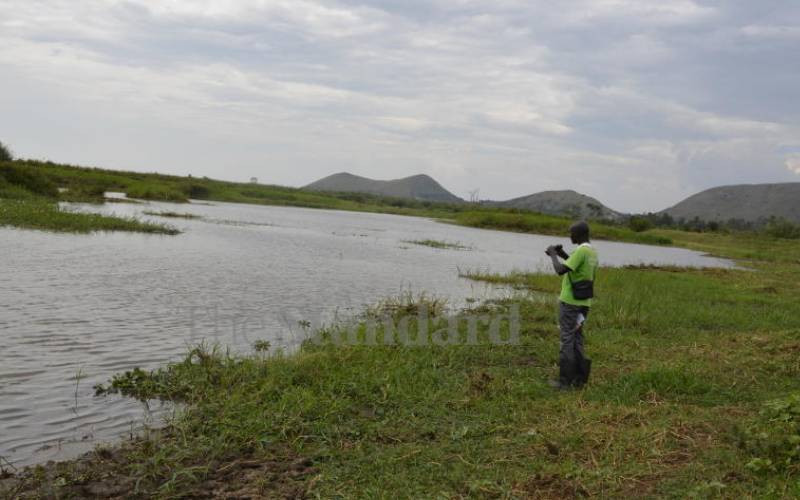 The government has been asked to reverse the allocation of Yala swamp land to a private developer.
Conservationists say the decision by the National Land Commission (NLC) to give 6,763.74 ha (16,713.57 acres) to the Lake Agro Ltd disregards efforts to preserve the swamp's biodiversity.
According to Ayiro Lwala of the Yala Ecosystem Site Support Group, the rare species of birds, fish and mammals are at risk.
"Yala Swamp provides food, water, pasture, fuel-wood and other benefits to 250,000 people in Siaya and Busia counties. Conversion of the swamp to a sugarcane plantation puts livelihoods at risk, compromises subsistence food production while exposing communities to poverty," said Mr Lwala.
Nature Kenya director, Paul Matiku, said the allocation went against the Government's climate change agenda.
"Yala Swamp provides invaluable environmental services for people and biodiversity, like filtration and storage of water and carbon sequestration. How can Kenya claim to be a leader in addressing climate change while it destroys its natural capital?"
Similar concerns have been raised by BirdLife International.
Conservationists said the move was against Kenya's reputation as a champion for climate change is reaffirmed by its top-level participation in the just-concluded UN conference in Egypt.
"The devastating effects of climate change are currently being felt far and wide, with catastrophic consequences. Wetlands, like forests, play a crucial role in mitigating these adverse effects. Wetlands regulate, capture and store carbon. They also provide ecosystem services essential to helping communities adapt to climate change," said Mr Matiku.
The organisations called on the government to commit to tackling climate change by halting the allocation.
"We call on the Ruto-led administration to rescind NLC's decision to allocate Yala Swamp to Lake Agro Ltd. Yala Swamp is a precious natural asset. As such, this wetland should be sustainably managed and utilised for the prosperity of communities and biodiversity, not to serve the interests of self-centred entities," said Mr Matiku.
In August, 25 conservation organisations from over 20 African countries wrote to the government to reverse the decision.
They warned that while the private developer is utilising the land for sugarcane farming, the crop is not compatible with other land uses and part of it covers land that is designated as an indigenous and community conservation area.
The swamp is Kenya's largest freshwater wetland. It filters and cleans the water entering Lake Victoria through Nzoia and Yala rivers. Yala also stores water in times of floods for use during drought.
Related Topics