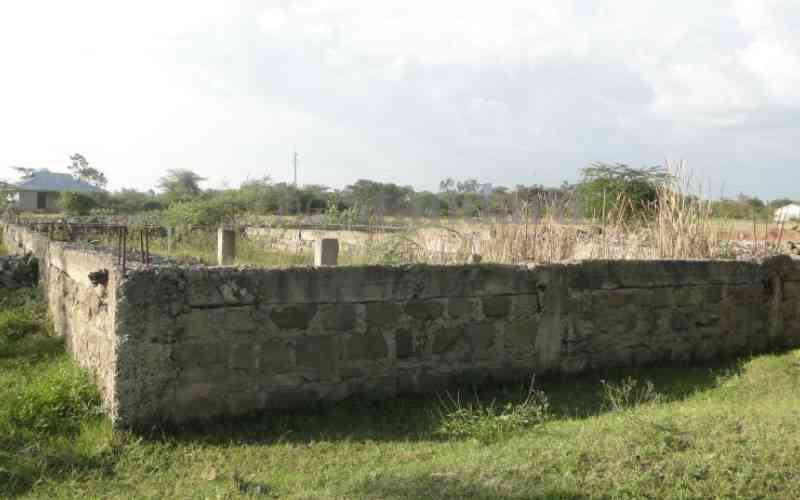 Every year, Peter Okoth, 82, walked more than 15 kilometres from Got-Agulu village in West Yimbo, Siaya, to attend a three-day sports and cultural festival at Migwena playground.
"No one could afford to miss the festivals in Migwena. It was one of the greatest events in the region for several decades," recalls Okoth.
This was his routine since he was a teenager until 2013 when county governments came into operation and the activities at the famous grounds became dormant.
Located in the outskirts of Bondo town, the expansive field played host to various cultural activities such as the annual Got Ramogi Cultural Festival, and sports such as football and bicycle races.
Behind the field is a hill locally known as Got Abiero. According to elders, the hill shielded the field from strong winds or attacks from unknown enemies.
The festivals would kick off on December 30 and hit a climax on January 1 with participants from Alego, Ugenya and Gem.
The community has revered the place, considering it as the spot where people from different parts of the then larger Siaya District met and others even met their spouses.
Mzee Odida Buoga whose father, the late Buoga Raburu, was assistant chief of Sakwa in 1930s, says they used to travel all the way to Kisumu Sports Ground for such activities.
"It is during this time that Chief Elijah Bonyo instructed his assistant (my father) to find a place where sports and cultural festivals could be held," narrated Mzee Odida.
According to Mzee Odida, it is at Migwena that the late Jaramogi Oginga Odinga met his wife, Mary Odima, who was a participant in the 100-metre races.
"The young girl from Alego caught his attention and he sent emissaries to the vibrant athlete. That is how he got Raila and Oburu's mother," said Odida. During his twilight years, Jaramogi returned to Migwena on January 1, 1994 to watch sports. It was here also that he predicted his death.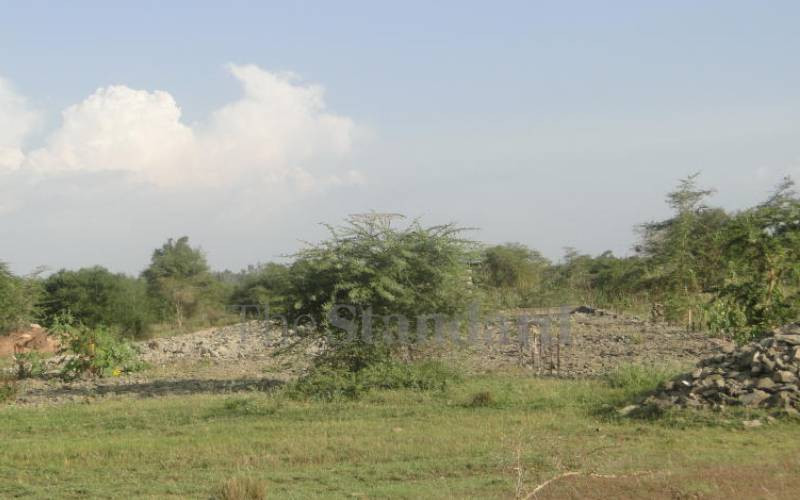 But today, the historical facility remains a ghost playground, neglected and left for animals to graze on despite massive investments to rehabilitate it since 2013.
With overgrown shrubs, a collapsed fence and vandalised solar lamps, there is little to indicate that ten years have gone by since the launch of what was touted as an ambitious rehabilitation plan.
The project has since stalled despite the government identifying the field as a sports and cultural centre.
In the 2019-2020 financial year, the County Government allocated Sh10 million to repair the sports complex. An additional Sh5 million was allocated for design works.
In the 2020/2021 financial year, former governor Cornel Rasanga's administration allocated Sh20 million for rehabilitation of the facility.
To date, the presence of the county government is only felt on paper as residents now call on the new administration to fast-track the construction of the stadium.
"Migwena has a great significance to our people but it is very sad that part of the land has been grabbed. It is our appeal to the new administration to restore Migwena's lost glory," said Thomas Achando, a member of the Luo Council of Elders.
Francis Okello, a resident of Bondo says an audit should be conducted over allegations of millions of shillings lost in the stalled project.
"Monies are being allocated every financial year for the rehabilitation of Migwena, but there is nothing to show on the ground," said Okello.
In his manifesto, Governor James Orengo promised to upgrade stadia in each of the six sub-counties.
"I will fast-track the completion of Siaya County Stadium as a matter of priority and also link sports to tourism circuit to attract regional and international athletes," said Orengo.
For now, it is a matter of wait and see if the new country administration will keep its word.
Related Topics