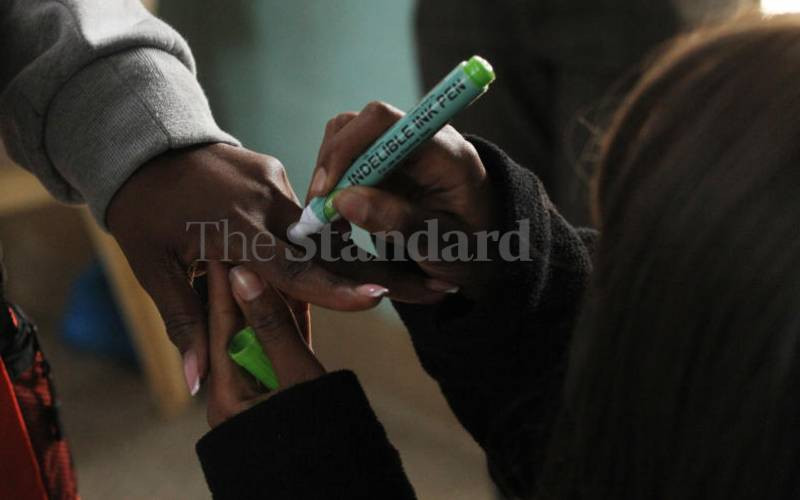 Police in Kisumu are investigating a case in which a group of people have been accused of assaulting residents who failed to cast their votes.
The suspects include a section of boda boda operators who apparently stopped residents and demanded to confirm if they had voted in Tuesday's polls.
A number of residents complained of being harassed by the gang and claimed that they were forced to show their fingers to confirm if they had voted.
Christine Oluoch, a shop operator at Kondele told The Standard that she witnessed the group assaulting a young man for allegedly failing to vote.
"They were stopping people and demanding to know if they had voted. Those who failed to confirm were whipped," she said.
In a long social media post, a parent claimed that her 17-year-old daughter was also harassed by rogue youth. She claimed her daughter was stopped by boda boda operators.
Police said they are looking for the suspects and declared they would not tolerate acts of violence.
Kisumu Central OCPD Anthony Maina said he has deployed undercover agents to investigate the matter.
"We will not allow any violence in regards to the elections. This time around, our officers are on the ground and the culprits will be dealt with accordingly," said Maina.
Related Topics