Contractors in Nyamira suffered a blow after Governor John Nyagarama cancelled all their tenders.
He has now engaged a State agency – the Mechanical Trust Fund – to work on county roads.
Mr Nyagarama made the decision after a long battle involving award of tenders.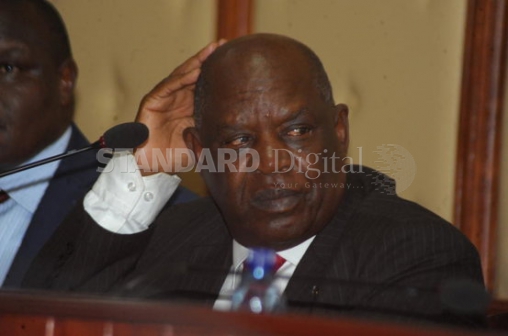 According to the governor, there was conflict of interest, with MCAs fronting their civil works companies and some members of the Executive and even relatives of officials working in the departments of roads and procurement.
Nyagarama, however, stressed his decision to bar local contractors from getting tenders was prompted by the poor workmanship by firms that had previously been contracted.
The governor said he would order a fresh audit of all contractors to ensure only quality-oriented firms are considered for future works.
"I had trusted local contractors to do a good job," said the governor.
He said he could not sit back and watch as shoddy work continued being one.
Bold decision
"If one goes round the county, their performance is seriously wanting and we cannot continue entertaining them at the expense of the ordinary residents who want good work to be done," said Nyagarama.
The governor made the decision after attending a session during which the Nyamira County Assembly's 2016/2017 budget proposals were tabled.
Speaker Joash Nyamoko congratulated Nyagarama (above) for the decision, which he termed as bold and good for the county.
"What ordinary people want to see is good work and nothing less can be acceptable. It is good that the governor has moved in to help the situation because most of the contractors have failed to profile their abilities positively," said Mr Nyamoko.
On the other hand, there was chaos at the offices of county department of roads and public works after a section of residents from Kemera Ward stormed in to protest over bad roads.
Five of the protesters suffered injuries after they were accosted by reinforcement officers.
Led by Maranga Sangara, the county secretary of the Nyamira Society for People with Disabilities, the protesters demanded an explanation from Roads Executive Janet Komenda over delayed implementation of the roads projects in the ward.
The protesters vowed to sue county askaris for assault.
Related Topics