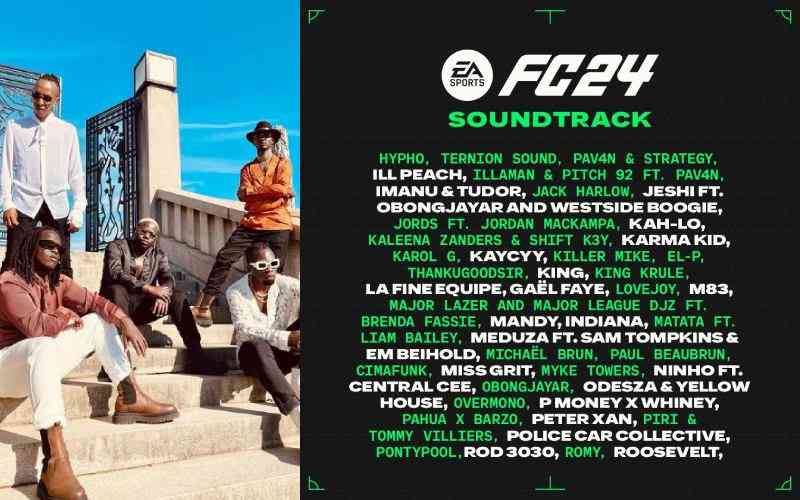 Kenya's boy band Matata's track Not Today has been selected as the official soundtrack for the highly anticipated EA SPORTS FC 24 (formerly FIFA) game.
This remarkable feat not only showcases the immense talent of Matata but also highlights the growing recognition of Kenyan artistes on a global scale.
Being chosen as the official soundtrack for such a prestigious game is a testament to Matata's unique sound and captivating lyrics.
They took to their social pages to break the news.
"Dreams do come true, and ours has become a reality. This achievement surpasses any plans we had for our music. We are still in disbelief," they wrote.
The collaboration between Kenyan talent and one of the world's most popular gaming franchises marks an exciting chapter in music and gaming history.
This achievement not only celebrates their exceptional musical abilities but also shines a spotlight on Kenya's vibrant music scene.
As they continue to break barriers and captivate audiences worldwide, Matata paves the way for future generations of African artistes to leave their mark on the global stage.
"This win is not just a personal milestone; it is a landmark for Kenyan music as a whole. Sheng's influence is now reaching worldwide," they said.
Related Topics