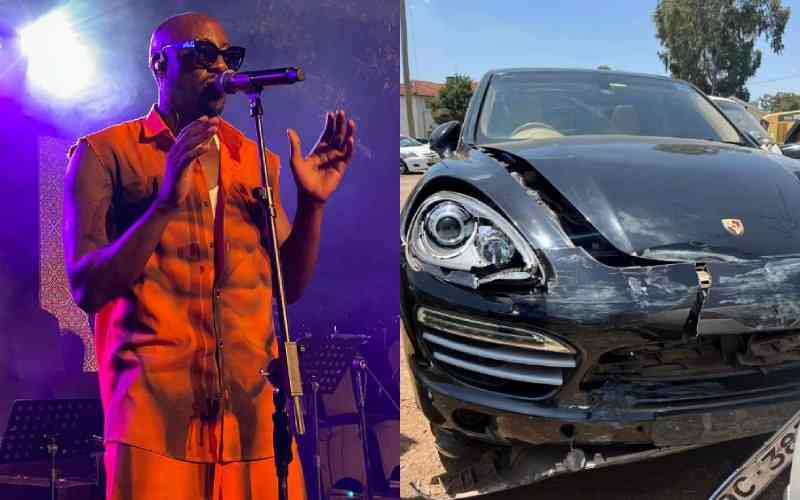 Accomplished Kenyan singer Bien Baraza on Friday divulged that he had been involved in a road accident but came out unscathed.
Through his instastories, Bien shared a photo of his damaged Porsche Cayenne saying he was glad to have made it out alive.
The car's bumper had been badly damaged from the impact and the headlights were shattered.
He, however, assured his fans that he was okay and thanked them for their concern.
"Thank God I made it out alive. Thank you all for the love. I am doing super fine. Not even a scratch," he wrote.
Bien is set to join hands with the rest of Sauti Sol's band members later in the year in the last edition of Sol Fest before they go separate ways.
Also read: Bien opens up on difficult childhood
In May this year, the iconic boy band announced that it would take an indefinite hiatus to pursue other interests.
In a statement released on May 20, the band stated that it would embark on a world tour before their planned hiatus.
The band members; Mudigi Savara, Willis Chimano, Polycarp Otieno and Bien, promised fans electrifying performances throughout the tour as they belt out the hits that catapulted them to world fame.
"While the indefinite hiatus marks the end of a specific chapter, it also represents a new beginning for Sauti Sol," read part of the statement.
"As close friends and business partners, the band members are eager to explore fresh creative avenues and embark on personal endeavours. However, their friendship and shared vision will continue to be the driving force behind their future projects," said Sauti Sol.
Further, the four stressed that their bond is unbreakable and are excited to see what the future holds.
Loyalists of Sol Fest will also get one last chance to interact with the band on December 16, 2023, in the third edition of the event.
Sadly, 15 years after their debut studio album Mwanzo, Sauti Sol will drop their last album this year in what will be a reflection of their musical journey as a band.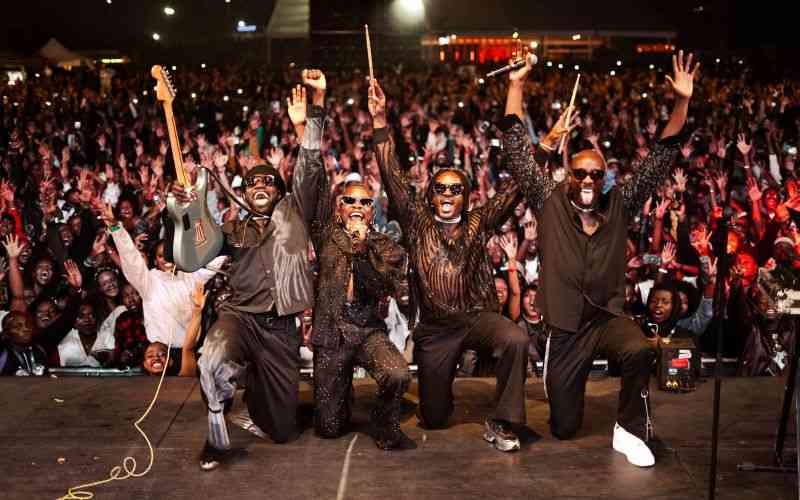 Related Topics