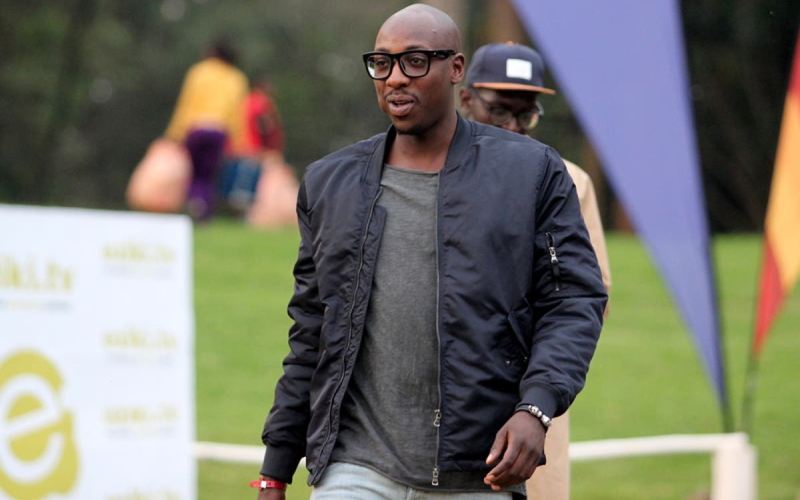 Growing up, popular Sauti Sol band member, Bien-Aimè Alusa recalls being fortunate enough have everything he ever wished of at his disposal. Bien's family lived in the green leafy suburbs of Kilimani and he attended one of the most expensive schools in the country.
"My childhood was one that many of you would perceive as privileged. I grew up in the lush neighborhoods of Kilimani. My dad in aura was the alpha male both financially and his masculinity. I remember his friends, they were all so loud, they had so many parties, every other weekend it was nyama choma and beer. There were always people coming to our house every other morning for handouts; today was school fees tomorrow was funerals, my dad was their super hero. Always sorting everybody else and putting himself last, giving gems of advice to everybody he gave handout to.
"My mother was as beautiful as bougainvillea in the 90's, remember how beautiful it was? My mom was the glue that held our family together. I remember her smile, her beautiful dresses and the beautiful home we had. My sister and I were enrolled in a very competitive boarding school, both in price…. basically it was just where the rich people took their kids to school to be programmed to pass national exams," he narrated.
Things quickly went south for Bien's family after both his mom and dad lost their jobs forcing them to drop out of school and relocate to a smaller house where they survived on a diet of maize and beans popularly referred to as Githeri while their parents went out in search of employment opportunities with no success.
Also read: Chimano speaks of awkward childhood
"All was fine until it wasn't. In the year 2000, my dad lost his job. He was the director of projects at a very well-known NGO and their funding was abruptly just cut short. My mom was retrenched and just like that our house had no income.
"So from Kilimani we had moved to a smaller house at a place called Kamura and I remember when things started going south, my dad had sold his car and we were eating githeri abit too often. It was just becoming a staple in the house day after day," said Bien.
The singer went on to explain that his parents' financial situation got worse and were forced to move to the unfinished house their dad had begun building.
"The house was completely unfinished; I'm talking no ceiling, the walls were not painted, the floors were not done and even the basic plumbing was not done either. We basically lived in a shack. Do you know how it feels to just see you parents give up? In a span of six months my mom lost both her parents and she was broken. We used to pray every evening as family for God to take us out of that situation and I used to ask myself where is God?
Also read: Sauti Sol's Polycarp shares photos of his wedding
"Things were so bad at the time, I literally watched my father slip away and give up. My mom held the fort while my dad sat in the verandah reading his Bible and talking to himself wallowing away in depression."
Related Topics