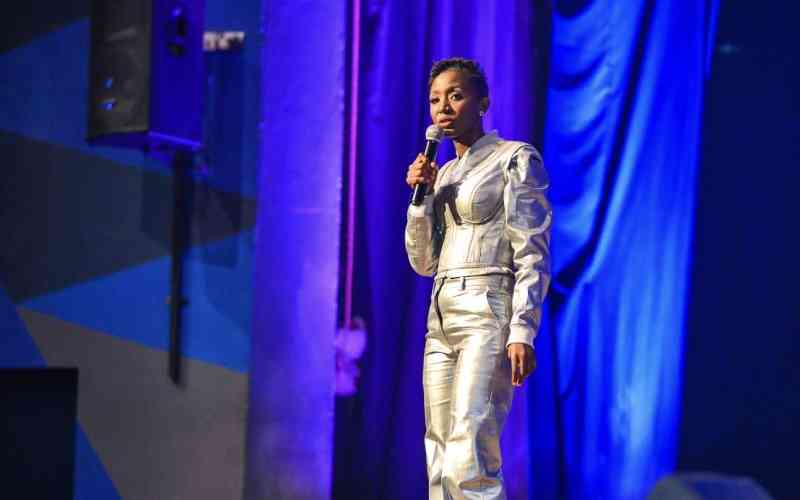 Comedian Mammito has opined on a petition seeking to ban TikTok in Kenya saying it will do more harm than good.
According to the social media influencer, banning the popular app will affect genuine content creators who make a living out of the app.
"Banning the whole platform is not good for us because we have been making money through that platform. For us who don't do explicit content we will be punished for other people's sins," she said during an interview with Standard Digital.
This comes just a few days after National Assembly Majority Leader Kimani Ichung'wah expressed similar sentiments saying banning the app is not the way forward.
According to Ichung'wah, instead of banning the app, relevant authorities should come up with ways to regulate its use since many young people earn through it.
"Therefore honourable speaker as much as I feel what Mr Ndolo says, there could be an element of abuse on all these apps. But honourable speaker we cannot as a house preside over the outright banning of any app. We cannot fight with technology. Honorable speaker probably what Mr. Ndolo could have done is to petition the house and that is what maybe the relevant committee should do is to look at ways on how to regulate the use of these apps.
"How to restrict the age group that will be able to use these apps, how the Communications Authority of Kenya and ICT authorities will be able to regulate the content that is being uploaded for viewership, for age groups that are not supposed to see certain content. But honourable speaker outright banning will also kill careers," he argued.
Germany-based TikToker Nyako also weighed in on the matter during one of her TikTok live sessions saying there should be proper guidelines on use of the platform.
"One selfish person can make a motion that he wants TikTok banned. Guys, don't panic. We have to sit at the table with the government and regulate how TikTok can work for us peacefully. They have to consult us at first," she said.
Related Topics