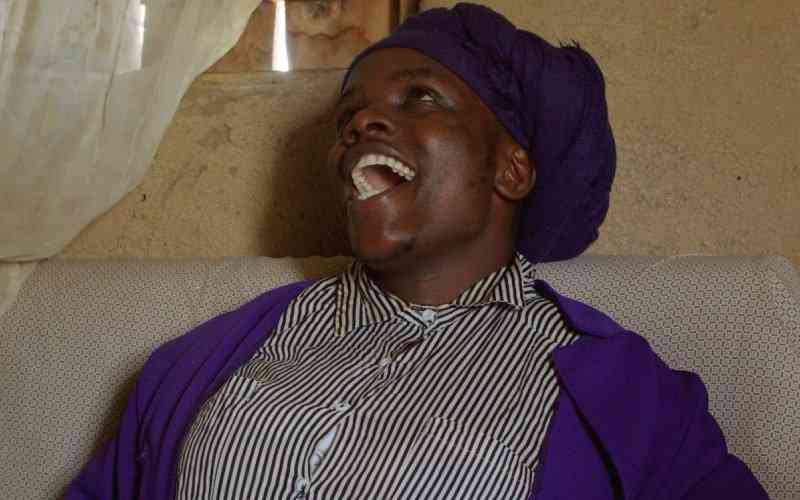 Online sensation Kennedy Odhiambo better known as Crazy Kennar has come out to appreciate the unlimited love and support accorded to him by fans following his social media sabbatical.
Voicing his gratitude in a recent post shared on his social media, he explained that his intention has always been to put a smile on people's faces and is grateful that away from comedy a section of online users actually care about his wellbeing.
"I would like to appreciate my fans, friends, family, fellow creatives, corporate, esteemed clients and everyone who has kept tabs on me during this period when I took a sabbatical leave from content creation. My dream has always been to put a smile on as many faces as possible. Each day, when I wake up, I always embark on a mission to touch a soul through comedy. I always endeavour to ensure that all my online contents have a positive impact on anyone who is on the verge of falling into depression," read part of his post.
Kennar also empathised with those battling depression and harbouring suicidal thoughts, calling upon Kenyans to extend love to them.
"Over time, I have received lots of messages from brothers and sisters with suicidal thoughts, financial problems, and broken hearts. These people have no one to talk to; in fact, from their testimonies, they have no hope in sight," he added.
The content creator promised to be back with a bang and invited everyone to join his bandwagon of putting smiles on people's faces.
"To everyone, I urge you to be your brother's and sister's keeper. For the rest of this month, I will be out to put a smile on your faces each day as I tag you along to walk with me on this journey," he said.
Kennar has been making headlines lately after word went round that he was at loggerheads with his castmates; Yvonne Khisa, Stanely Omondi Useful Idioty, Shiro and Bushra.
This is after curious netizens noticed the cast members no longer follow each other on social media and have stopped making content together. Neither of them has come out to speak on the matter and set the record straight.
Related Topics