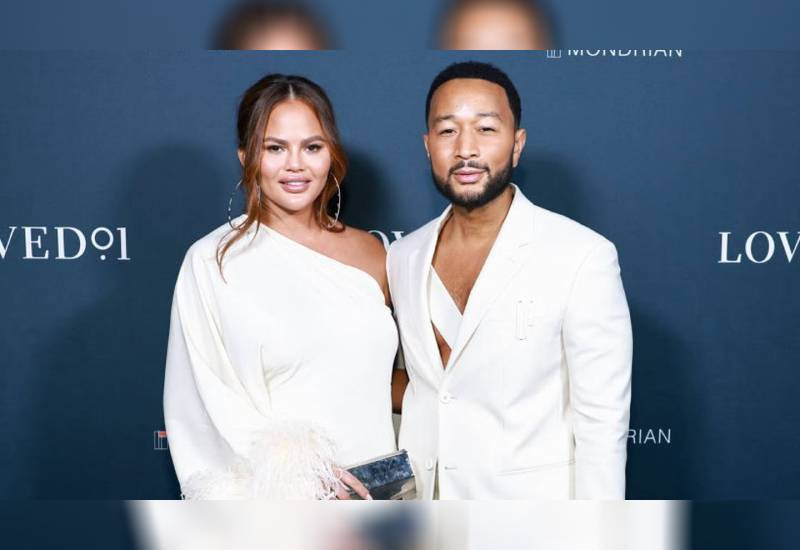 The American singer John Legend and his wife, super model Chrissy Teigen have welcomed their fourth child.
Teigen announced today that the couple had their bundle of joy, a baby boy named Wren Alexander Stephens on June 19 via surrogate.
The model took to Instagram to share the good news, writing that having a fourth child is a dream come true.
In a lengthy post, she detailed her experience suffering child loss, and how she and Legend decided to reach out to a surrogacy agency in 2021.
"For as long as I can remember, I've always wanted four children," Teigen wrote, adding, "after losing Jack, I didn't think I'd be able to carry any more babies on my own. To be honest, I've personally blocked out sot of my mindset during that time, but one clear memory is being surrounded by people who wanted to make sure I wouldn't go through that pain and loss again."
The proud mum, who is also a cookbook author, followed the post with another where she shared the new-born baby's adorable face, gushing about his soft, dark hair.
Teigen had kind words and love for the surrogate who carried her baby boy, and she revealed that the baby's middle name is in her honour.
"We met the most incredible, compassionate surrogate we could ever imagine, Alexandra. I knew she was a perfect match for us the moment we spoke to her. All our wishes and dreams aligned."
She added: "Just minutes before midnight on June 19th, I got to witness the most beautiful woman, my friend, our surrogate, give birth amidst a bit of chaos, but with strength and pure joy and love."
The couple already share son Miles Theodore, 4, daughter Luna Simone, 7 and new-born daughter Esti Maxine, whom she and her husband welcomed earlier this year.
People magazine reports: "The couple's new arrival comes just five months after the family welcomed baby Esti. Last month, Teigen shared some visual responses to a string of hateful online accusations that she secretly used a surrogate for the Esti's birth."
Related Topics