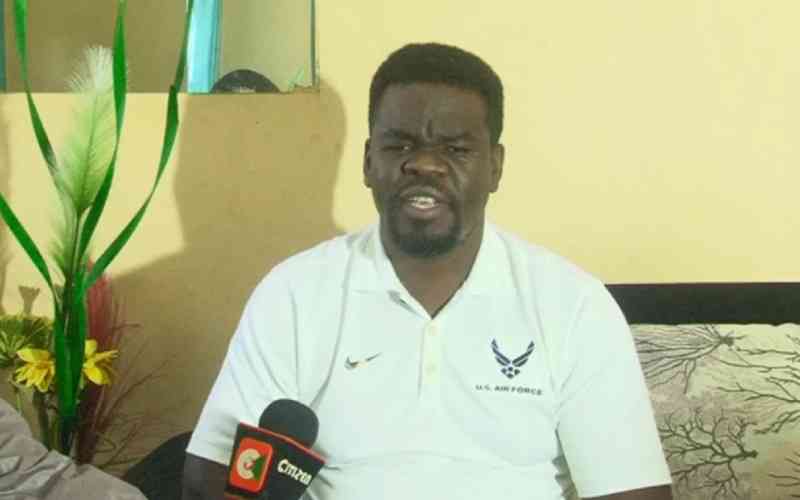 When Medgclay Salano and his Beryl Akinyi welcomed their third child, they agreed not to sire anymore babies and opted for vasectomy.
Medgclay said he felt it was the right decision at the time since his wife had been on contraceptives for the longest time and he wanted to spare her the trouble.
On July 12, 2022, he underwent the procedure at a hospital in Navakholo and contrary to previous communication that the procedure would last for 25 minutes, it took two hours. But he was patient.
"I felt like we have always left family planning to women and so after we got three children I wanted to take the responsibility and go through the procedure myself.
"The doctor told me I would be safe after 20 ejaculations or after three months. Up until October I knew we were safe but in November my wife missed her periods," he said in an interview with Citizen.
Medgclay asked his wife if everything was okay and she said she had an irregular cycle so all would be well.
In December 2022 they went for tests and that is when they found out they were expectant. It was a confusing moment for the couple as Beryl had previously delivered two babies via caesarian section yet another pregnancy was staring at them.
Beryl maintained that they were faithful to one another and infidelity was out of the question.
"We are believers and we are pro-family. There were no trust issues that one of us had gone astray. Of course, I was in denial because I could not understand how I got pregnant.
"At first I wondered how I would break the news to my husband but I had to tell him after I began noticing changes in my body," she said.
According to Dr Stephen Lukasewycz, a Urologist, vasectomy is a very effective form of birth control and only a small percentage of patients report failure.
He says that having sex too soon after the procedure might lead to pregnancy since it takes several months for semen to be sperm-free after vasectomy.
"It takes several months for semen to be sperm-free after a vasectomy and the only way to know is to have your semen tested. Until then, you can still get your partner pregnant. That's why I tell my patients that they must use another method of birth control until they have a semen sample tested and it shows a zero sperm count. Better safe than surprised by an unwanted pregnancy," he says.
Another rare occurrence is the reconnecting of snipped tubes where one of the vas deferens (the small tubes that transport sperm from the testicles through the penis) reattachs on its own.
Errors can also occur during surgery especially if the tube is missed. That said, it is advisable to use other methods of birth control until the first semen sample is tested and one is given a greenlight.
Related Topics