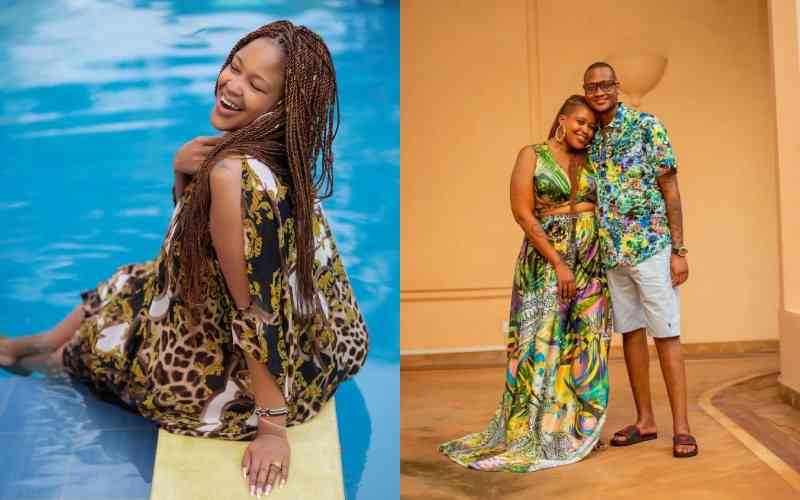 Just days after getting married to her lover DJ Bonez, former radio host Kamene Goro has come out to clear the air regarding her alleged pregnancy.
When photos of their wedding did rounds on social media, 'hawk-eyed' netizens said Kamene is expectant and some even said she was almost due.
Setting the record straight on Saturday, the former Kiss FM morning presenter asked those peddling the news to show up in Nakuru, where she will be hosting an event.
She further dared them to touch her tummy to confirm.
"And those who say I'm pregnant, please feel free to come to Chilis tomorrow (Saturday) night to confirm," she said on Instagram.
Adding: "I also wonder, what will you do if there is no child in the next few months? I will laugh at you. Come check and confirm, mfinye tumbo tupige sherehe tuendelee na maisha."
In 2022, Kamene said most of her peers were asking her to start thinking about having children but she was not ready.
She emphasized good planning and financial autonomy before getting pregnant, saying women have to be deliberate with their lives.
"A lot of people have been telling me that I'm turning 30 and that it's time for me to start thinking about having a child. I tell them, 'Listen, I want my kids to go to a school better than the one I went to, which is going to be very expensive, money that I don't have right now'," said Kamene.
"I can't afford to be pregnant now guys, no I am not doing it," she added.
Kamene Goro wedded DJ Bonez on Thursday in an exclusive affair attended by family and close friends.
News of the wedding was first shared by Langata MP Jalang'o who congratulated the pair on cementing their love.
"Love is a beautiful thing! Congratulations my sister @kamenegoro and @deejaybonez254 on your wedding day! Love you guys," he wrote.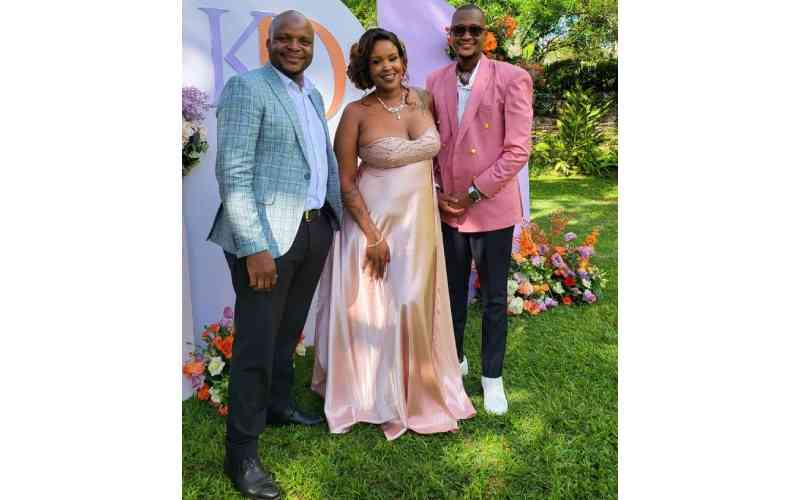 Related Topics