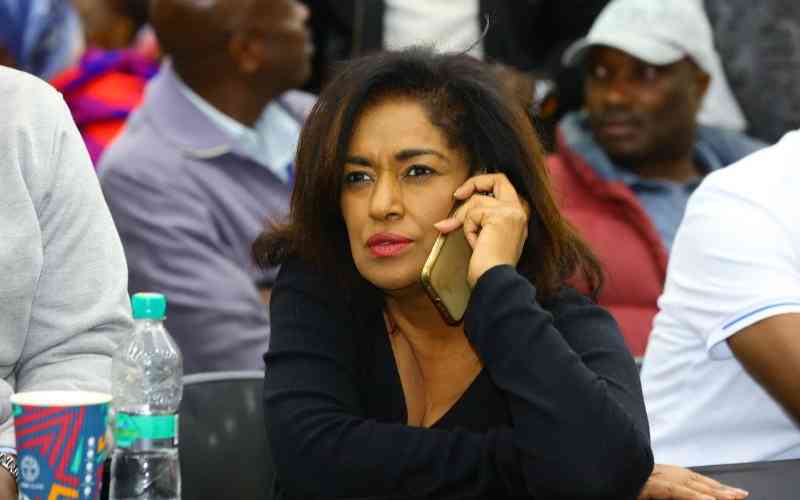 Nairobi Woman Representative Esther Passaris has come out strongly to condemn those who share intimate photos of others saying it injures their character,
Through a post on her official pages, Passaris further stated that it is a shame that society is normalizing such acts, oblivious of the long-term impact on the individuals involved.
"The release of intimate images of any woman or man without their consent should be condemned in the strongest possible terms as a violation of their privacy and dignity.
"It is not only a gross invasion of their personal life, but also an attempt to intimidate, shame, embarrass and silence them," she wrote in part.
The legislator called for stern action to be taken on those found culpable, saying their actions are unjustifiable.
"The shame is not for my sister, the shame is ours as a society that thrives on the destruction of one's character oblivious of the pain or damage it causes to not only the aggrieved but also family, friends, and the public.
"This is a reprehensible act that cannot be justified under any circumstances and it is important that we take a strong stance against such behavior and hold those responsible accountable for their actions."
Her statement comes just days after a photo and video of a woman said to be a high-ranking government official leaked online.
For days, Kenyans on Twitter had a field day making fun of the woman and she became a number one trend.
However, a spot-check by Standard Entertainment revealed that the woman in question is a plus-size model abroad and the video had been lifted from an adult site.
According to Kenyan law, a person who transfers, publishes, or disseminates, including making a digital depiction available for distribution or downloading through a telecommunications network or through any other means of transferring data to a computer, the intimate or obscene image of another person commits an offense and is liable, on conviction to a fine not exceeding Sh200,000 or imprisonment for a term not exceeding two years, or to both.
Related Topics