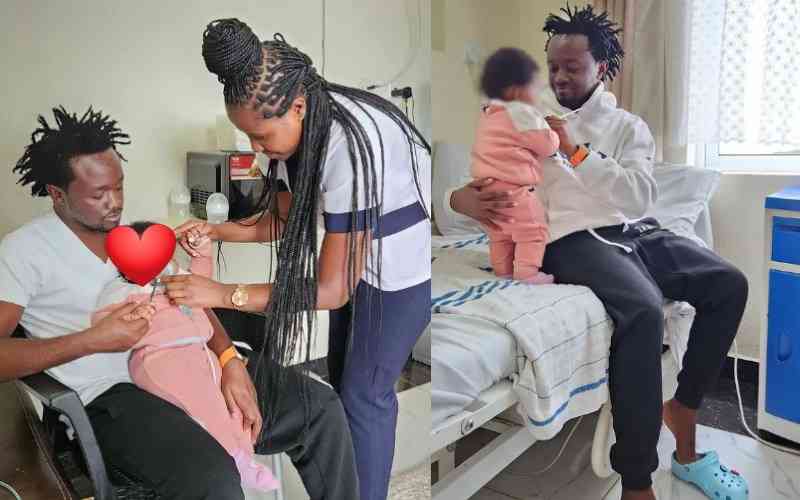 Bahati has announced that his youngest daughter Malaika Bahati has been discharged after nearly a week in hospital.
Sharing the news with his fans, the singer added that her daughter had been given a clean bill of health by doctors and
"Guys, today we are so happy. Malaika has been discharged from the hospital," he wrote.
His wife Diana Marua was also elated that their daughter was finally coming home after a tough week.
"I have received the greatest news of all time, that my baby Malaika Bahati is finally coming back home. Thank you, Lord, our daughter is healed. I just don't know what to say. I am very happy. It's been seven tough days," she said.
A week ago, Bahati informed his fans that Malaika had been admitted to hospital and requested them to pray for the family.
"Baby Malaika has been admitted to Komarock Modern Hospital for the past 3 days and we are praying for Malaika's speedy recovery," Bahati shared on Instagram, adding, "May God's healing be upon you my daughter Malaika Bahati."
Related Topics