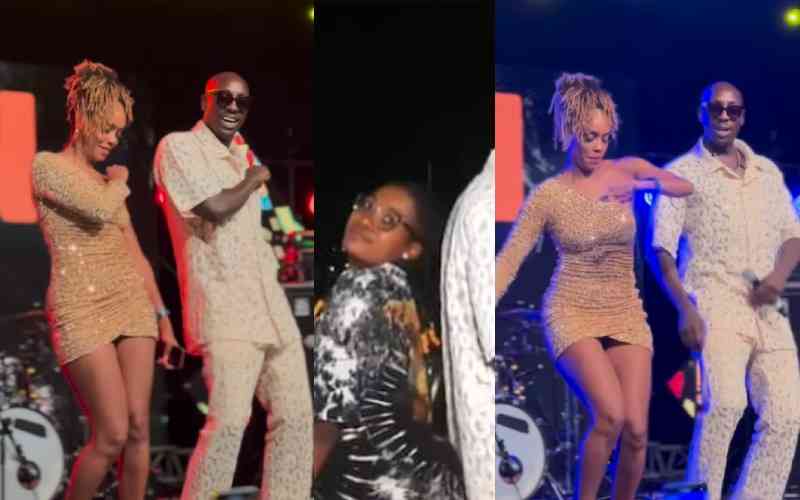 Sauti Sol's Bien Aime has set the record straight regarding an incident where his wife Chiki was seen chasing away a female fan who was grinding on him.
In the video that did rounds on social media, Bien is waiting to get on stage when a fan walks up to him and starts twerking.
Bien is seen smiling before he walks away and it is at this moment when a seemingly upset Chikki goes after the lady, chasing her away.
Asked about the incident by Milele FM's Ankali, Bien said Chiki acted in her capacity as his manager and people should not read more into it.
"Chiki was just working. She is my manager so she acted in her capacity as a manager. Don't look at that incident and assume my wife is being extra. She was my manager at that point," said Bien.
Adding: "She was supposed to make sure that I had no distractions before I went on stage. I had to be focused and that girl was a distraction, so I moved politely and Chiki and the security guard handled the girl," he said.
Bien further clarified that the unidentified fan did not do anything wrong since such things are common in the entertainment scene.
"Alikua maji kidogo but happy and just having fan. Hakuwa na makosa. Nilikumbuka after nimeona hizo meme…hakuna feelings..tuko kazi…tunachukua pesa tukisonga."
The incident got netizens talking and it revived previous claims that the two, Bien and Chiki, are in an open relationship.
In 2021, Chiki set the record straight when she stated that Bien's comments on Sol Family were taken out of context.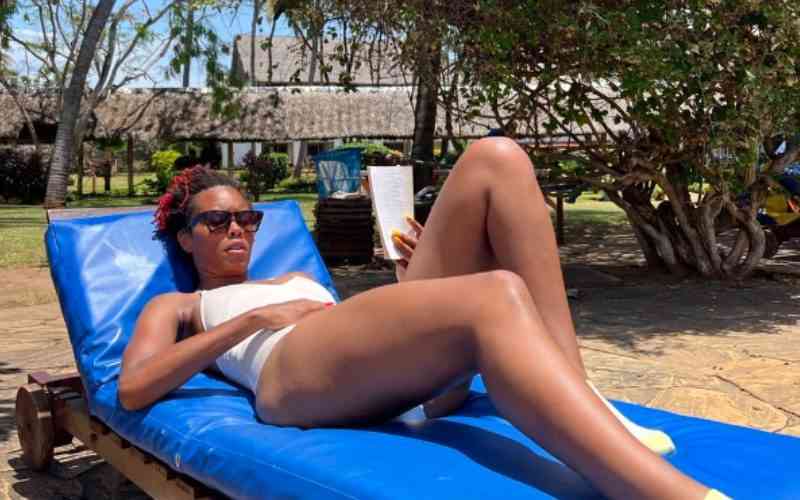 This was after the Sauti Sol star said: "Me and Chiki have this thing where if I ever meet my celebrity crush somewhere and I am in a situation where my celebrity crush wants to 'engage in coitus' with me, then so be it and vice versa.
"I don't have a problem with it if that is what she wants, she should get it. You can't stop a human being from doing that. But also I can't catch feelings, I'm after her happiness."
Chiki emphasized that they both value honesty and openness as key ingredients of their relationship even if it means speaking about their celebrity crushes.
"Bien and I were cracking jokes on Sol Family, and that's how a comment was interpreted. However, we both deeply agree with honesty and communication, even if that includes lusting over celebs.
"How it got so big is what's funny to me," she said.
When we probed further about her take on open relationships and where she draws the line, Chiki was quick to stress that they like to keep their interactions private and she wants it to remain that way.
Related Topics