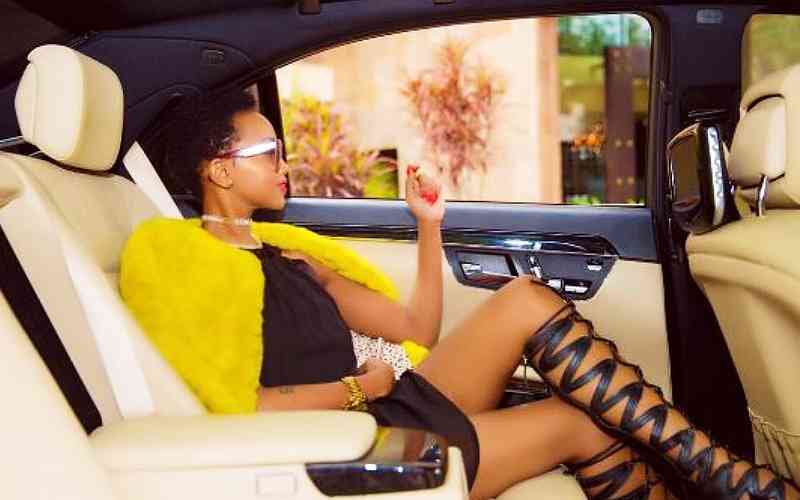 Huddah Monroe took to social media to reflect on her youthful days, dishing out nuggets of wisdom to the young.
The socialite, who is currently 30 years old, said she initially thought those over 30 were too old but getting there has made her look at life from a different perspective.
"Aging is inevitable. I was 20 the other day calling those who are 30, "She is an old woman'. Now I am 30, my mouth is shut.
"Life humbles you whether you like it or not. Your time is coming," she wrote.
The RichBeauty founder also called upon her followers to discover their purpose in life, adding that despite her age, she is still trying to know who she is.
"I spent 20 years of my life at my mom's. 10 years roaming the surface of earth trying to figure myself out and still haven't found myself….I am yet to know who I am and why I am here. Take your time.
"Most will die without figuring it out."
View this post on Instagram
Advice to men
The socialite also took aim at men who liken their gravitation towards women to King Solomon in the Bible, asking them to create wealth first.
In a subtle dig, Huddah said men should create wealth first before boasting about their ability to sustain a polygamous union.
"Men like to compare them wanting many women to King Solomon. He was kind! Wealthy and full of wisdom. I'd be on the list too.
"If you gotta have more than one female, at least don't be broke and dumb. Pick a struggle."
In September 2022, Huddah said her monthly expenses exceed Sh600,000, and she would barely survive on the budget.
While commenting on American rapper Safaree and ex-wife Erica Mena's divorce settlement, she criticized the former couple's agreement that will see Safaree pay Sh519, 000 a month in child support.
Huddah said the amount was too little to meet her monthly needs.
Speaking on how she made her first million in a previous interview, the beauty guru disclosed that she did not have to break a sweat to get the cash as it came as a gift from a well-wisher.
"I was 20 years old. From a well-wisher lol! Not hard work to be honest," she said.
Related Topics