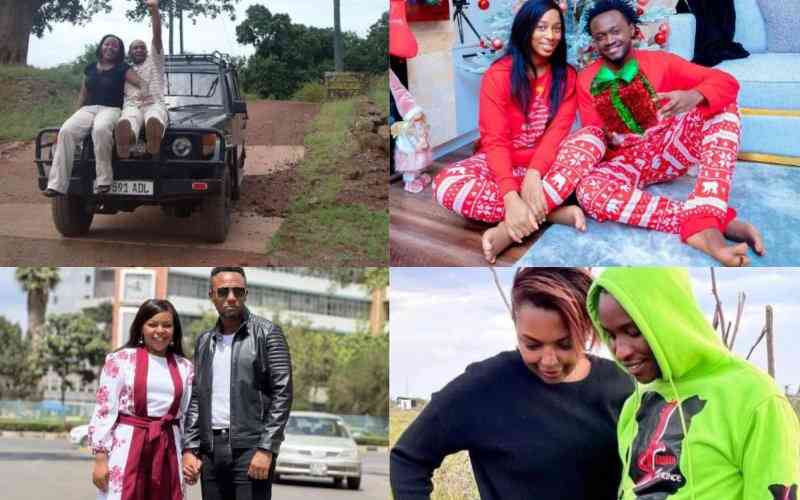 There is no perfect relationship. When two people come together under one roof, there is bound to be some friction.
This might be due to different values, frustration or 'kuteleza' as some call it.
2022 had its fair share of drama and our celebrities proved that it is not all rosy.
The Kabus
Simon Kabu and Sarah Kabu have made their name in the hospitality sector and have been serving 'goals' on social media. However, there was trouble in paradise when Sarah, in a tell-it-all interview with Christine Lewis, said they were facing some challenges in their marriage.
"50 or 70 percent has been what you see on social media. Very blissful. We have had our good times but we have also had our bad times which we do not show on social media.
"Sometimes when I meet people they tell me that I inspire them and we are 'couple goals but I wished I had simple and peaceful unions like theirs," she said.
Sarah revealed that they had marital issues for around 10 years and one of her resolutions this year was to be true to herself and tackle issues head-on, including peaceful separation and a co-parenting plan.
She wanted to do this quietly. Sarah stated that she did not have a problem with Simon supporting his children (from his previous relationships) but wanted a close-knit family, drama-free.
"Since publicly gifting our children property, the baby mamas have been very aggressive. I am also human and it becomes stressful when you are trying to pool resources together then it goes out to support others.
"I have even guided him in choosing good schools to take his children to lead a comfortable life. I once joked with him that perhaps I will meet those ladies (baby mamas) during his burial but I pray to go before him so that I do not face the drama," she remarked.
Barely a day after the explosive interview Sarah sought forgiveness from her husband Simon, saying she was in distress and perhaps should not have said some things online.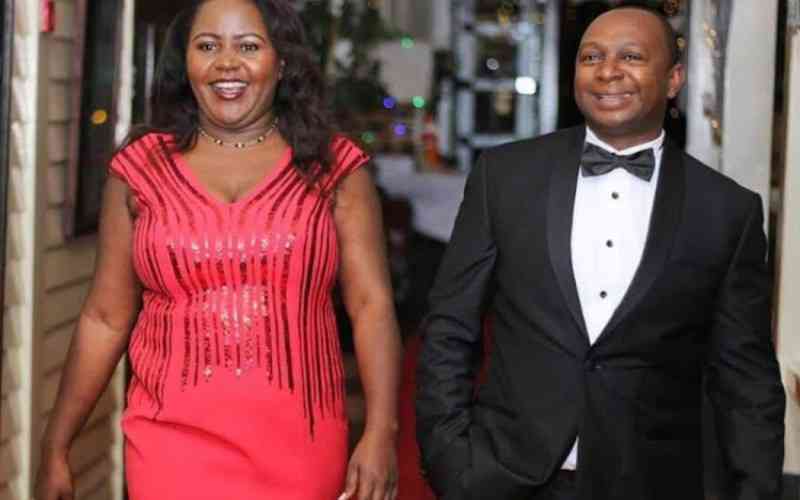 The Murayas
Size 8 and her husband DJ Mo have a huge presence online. The Murayas boast of around 294,000 followers on YouTube and their channel is quite active. However, in late August, word went round that the two were not living under the same roof.
In a bid to set the record straight, the couple addressed the issue together and Size 8 confirmed that she 'ran away' from their matrimonial home because she was angry at her husband over something he had done.
"Yes I ran away and I was very angry at DJ Mo…I just needed space to breathe and talk to God because I believe when my emotions are so high we can be rude to each other if we happen to be under the same roof.
"Many people are wondering if we told the media, we didn't," she said.
DJ Mo confirmed that on the said day they differed over a number of issues and he was mad but was surprised when he did not find his wife at home in the evening.
Size 8, on her part, said she did not leave for a 'small reason' but her husband apologized and they resolved their issues amicably.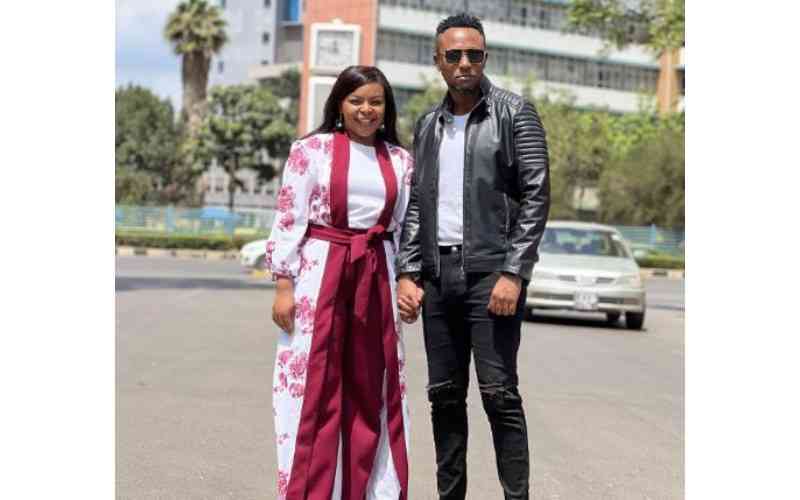 Bahati and Diana Marua
Bahati and Diana Marua are among the most loved Kenyan celebrities. Although some constantly bash them for being too 'extra', the pair enjoy pretty good numbers online, hence the numerous endorsement deals.
In July, the two publicly disagreed over who should undergo a permanent birth control procedure to prevent them from having more children.
Bahati said he was more than willing to 'close that chapter', further proposing that Diana should undergo tubal ligation.
"After this child I think we are done, let us close this chapter so I recommend you get a more permanent solution," he said.
Diana, however, said she had done so much by carrying their children to full term and had experienced numerous body changes.
"I have given birth to all these children for you so I suggest you be the one to do a vasectomy. You have to sacrifice. I can't be the one carrying babies, getting several injections either to withdraw blood or get medicine while you are out there comfortably living your life and not being affected by anything," she said.
A seemingly irritated Diana asked her husband to stop dictating what she should do and not do with her body.
"Stop putting rules in my life, this is my body. Stop telling me that once I'm done giving birth I tie my tubes. The week I go to deliver you should go get a vasectomy," she stated. They, however, resolved their differences.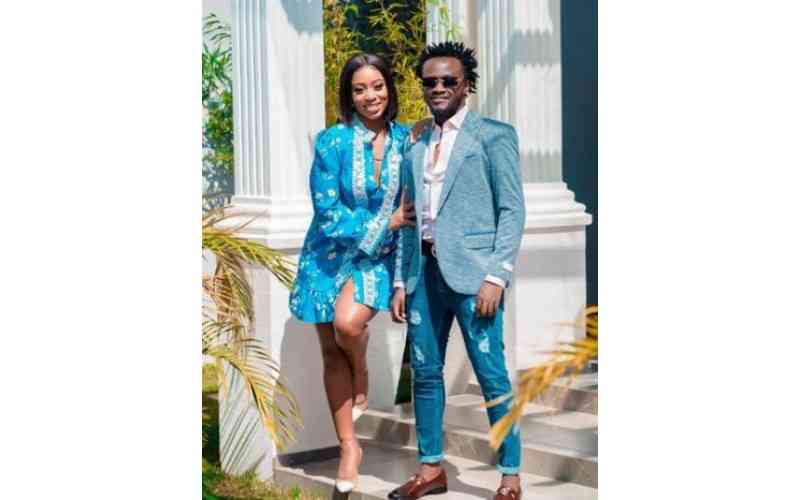 Samidoh and Karen Nyamu
What is relationship drama without Karen Nyamu? The Nominated Senator is bold and goes for exactly what she wants, bare-knuckle.
While responding to a follower who asked whether she was fighting for Samidoh's attention, Nyamu said, "Not really, but he's worth fighting for."
On December 16, 2022, Nyamu caused a stir at Samidoh's concert in Dubai in an incident that almost turned ugly.
In a video that went viral on socials, Nyamu is seen walking up to a table where Samidoh is having drinks with his wife Edday Nderitu and attempts to sit on the singer's lap.
It is at this point that Edday confronts Nyamu as she tries to get hold of her husband. Security personnel quickly intervene before a visibly tipsy Nyamu is escorted out.
In a separate clip, the nominated senator is seen dancing on stage as Samidoh and Akorino singer Karangu Muraya entertain revelers but she is swiftly asked to get off stage after a mini altercation.
The senator later blamed alcohol for her behaviour and vowed to ditch the bottle as part of her 2023 resolutions.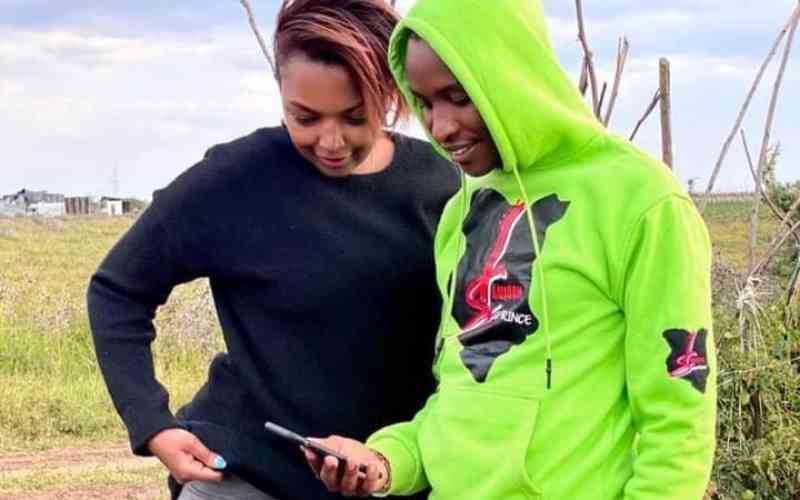 Related Topics